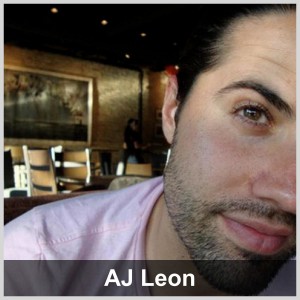 AJ & Jane met in 2011 at SOBCon NW when he & his lovely wife, Melissa Leon made a presentation to attendees. Since that time AJ, Melissa and the Misfit team has been incredibly supportive of the development of 45 Conversations. These days Jane proudly calls herself an Honorary Misfit (with a huge amount of pride.)
Here is what AJ would like you to know about himself:
I nomad around the world & make things happen. I'm the Founder @misfit_inc @misfitorg@misfitpress @misfit_con & @twitgift I write about the Pursuit of Everything & am currently traveling around the entire world in 1,080 days.
You can learn more about AJ by visiting his website –
Pursuit of Everything: The Pursuit of Everything (POE) project is a website I launched on August 16, 2012 (my 30th birthday) to publish my writing about living life deliberately, doing work that truly matters, and changing the world.