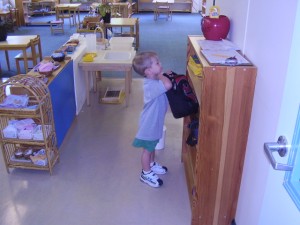 Below is a quote from an article by Tunisia Riley which appeared on www.aaas.org , September 29, 2006.
"Angeline Lillard of the University of Virginia and Nicole Else-Quest of the University of Wisconsin, Madison studied two groups of five- and 12-year-old students in Milwaukee, Wis. The results indicated that by the end of kindergarten, the Montessori children performed better on reading and math tests, as measured using the Woodcock-Johnson Test Battery that assesses letter-word identification, word attack and applied math problems.
Montessori students also engaged in more positive interaction on the playground and showed more advanced social cognition and executive control. They also demonstrated more concern with fairness and justice."
Click here for further information on this interesting research regarding the Montessori method of education.