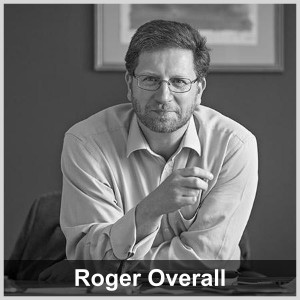 Roger Overall  is Creative Director & Co-Founder at Show & Tell Communications
Roger & Jane met via the Audioboom community and have been collaborating ever since. Roger is a Photographer, Writer, Podcaster, Filmmaker & Storyteller. He is based in Cork, Ireland.
Roger has been creating content since the mid-1990s. Initially, he worked in print media as a business journalist and editor. He was also a media and PR consultant working with international corporations.
Roger is an award-winning documentary photographer and has photographed for companies on location in places as diverse as the City of London and the jungles of South America.
More recently, he has expanded into web video production and is a regular podcaster, having created and co-hosted various shows since 2010. He currently hosts Behind the Pixels, a content marketing podcast.
Roger can switch a computer on and off.