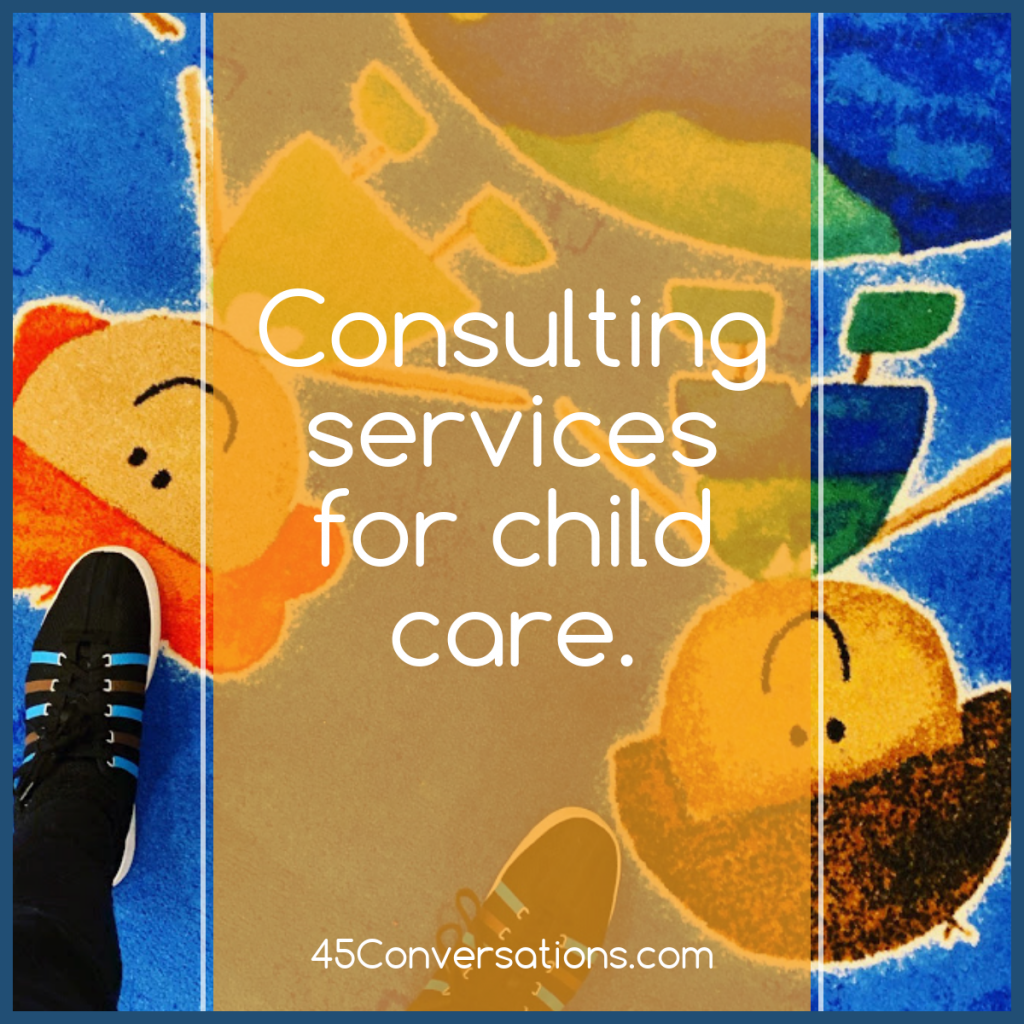 At 45 Conversations we offer a full range of early childhood education and child care consulting services. We work with business, community and local governments to enhance and expand early learning and child care programs and spaces.
Early Learning & Child Care Meets the World of Business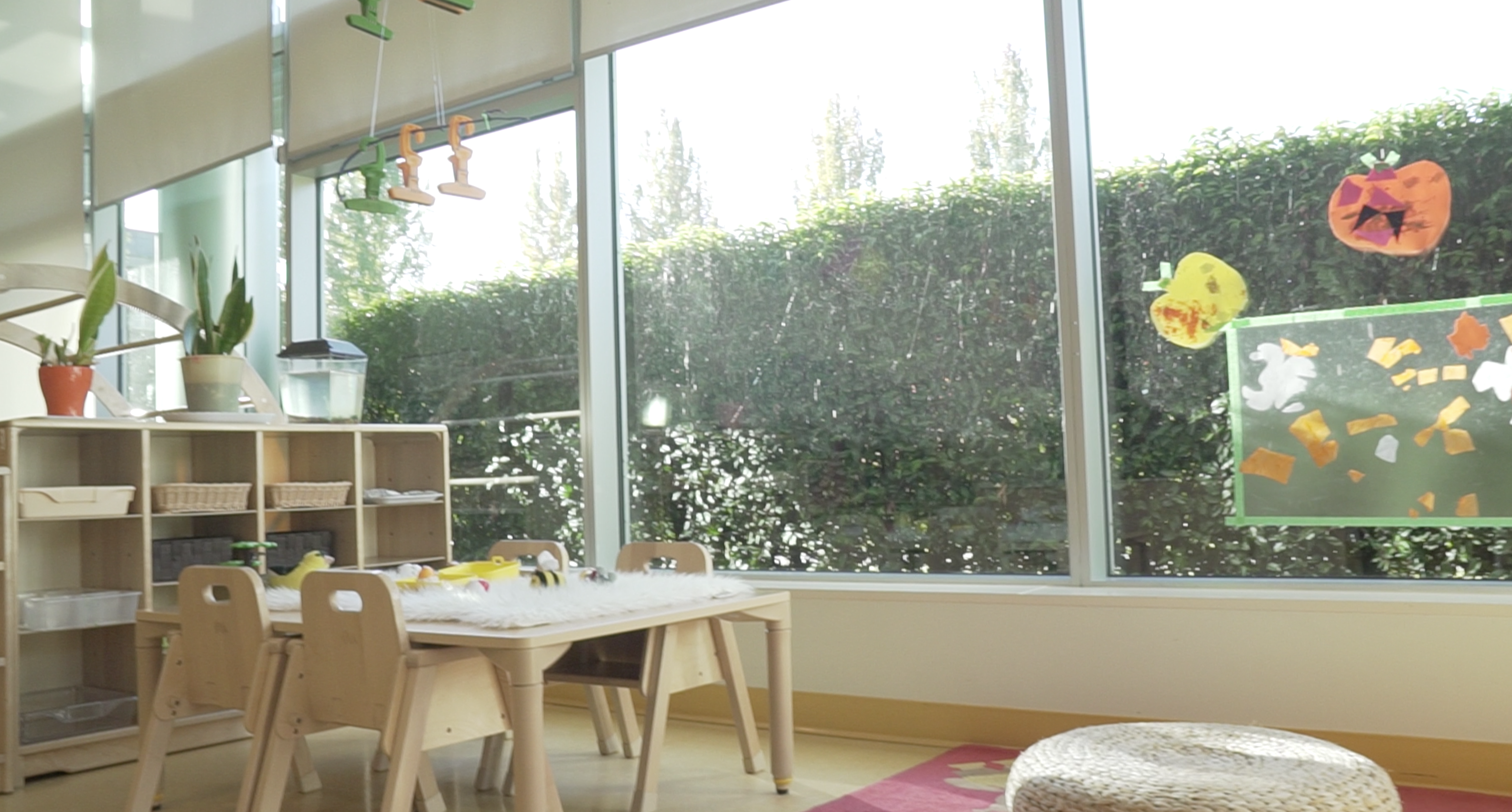 Quality child care is important to every workplace and in each community. Families with young children need access to child care in order to maintain employment and schooling obligations.  Businesses rely on child care services so that their employees with young children can manage their work and personal responsibilities.  Research continues to demonstrate how important access to early learning opportunities are for children and families.
Are your employees struggling to access child care? Is your organization considering the feasibility of developing a workplace child care program?  Are you wondering exactly what is involved to implement something that will meet the specific needs of your employees?
Jane Boyd, Founder 45 Conversations has worked with leading Canadian employers to develop solutions to address the child care issues faced by employees.
Visit our Workplace Child Care page for more information on the services we offer.
Please visit the Contact Us page to discuss the needs of your project.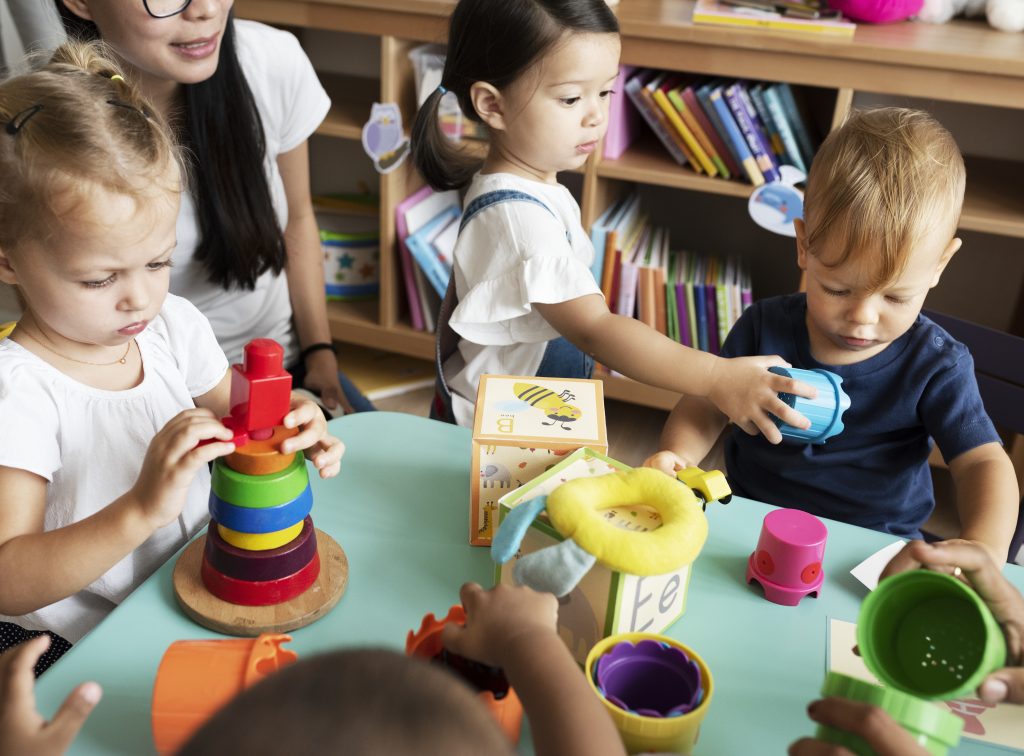 Early Learning & Child Care In The Community
The development of early learning and child care programs at the community level can be complex for many reasons.  Quality programs are expensive to develop and often funding can be an issue for initiatives to get off the ground.  Existing community based programs can be faced with a myriad of issues related to staffing, quality, regulations, funding and programming.  Each community has varying needs and levels of support/coordination available; thereby making long term program sustainability complicated.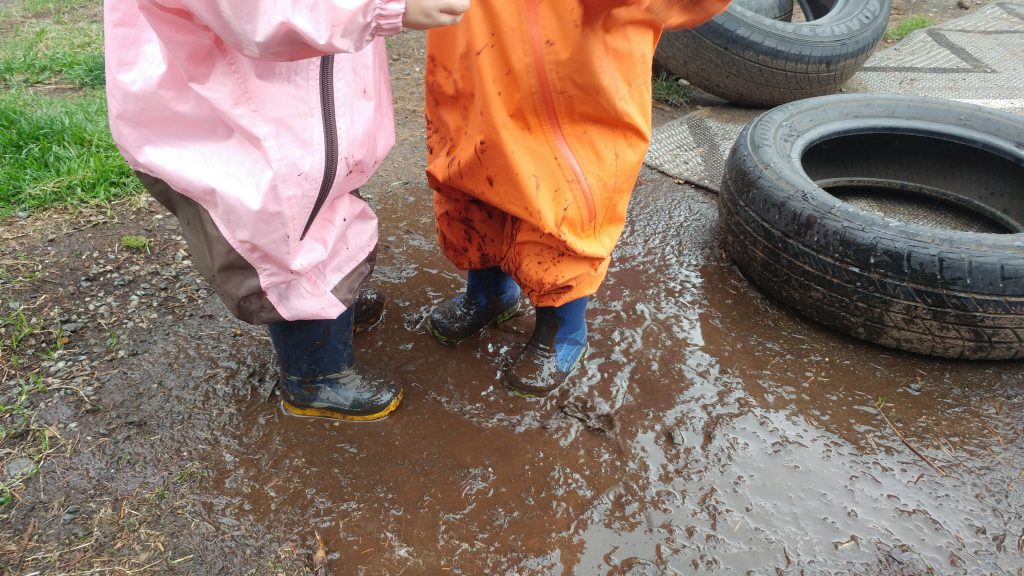 Jane Boyd and 45 Conversations has extensive experience working with child care providers, community organizations and local government on child care and early learning.  Here are some examples of the kinds of projects she has been part of:
Child Care Needs Assessments
Preparation of Grant Proposals for Funding
Organizational Strategic Planning & Non Profit Board Development
Program Development – Child Care, Early Learning, Program Expansion to Independent School Programming
Infant-Toddler Programs
Mixed Philosophy Programming
Montessori Programming
Program Design, Development, Construction and Implementation
Please visit the Contact Us page to discuss the needs of your project.