---
ECE Workshops are a super convenient way to obtain your ECE professional development hours! ECE Workshops are flexible and convenient!
Looking for online ECE Workshops?
Convenient, online learning? Be sure to check the online ECE Workshops from 45 Conversations. You can begin TODAY! We offer high quality early childhood education professional development through our online workshops for early childhood educators.
We currently have 4 online ECE Workshops open for registration. Additionally — very soon we will be adding several short (1-2 hour) ECE Workshops on a range of exciting early childhood education topics as well as a number of ECE Workshops for Teams!
See below for further information and to register and begin our current ECE Workshops right now!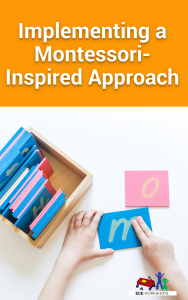 About This ECE Workshop: Implementing a Montessori-Inspired Approach
In this ECE workshop, educators will be introduced to the work of Dr. Maria Montessori and the Montessori method of education. Learners will come to understand the difference between the Montessori method of education and a Montessori-inspired approach. Educators will explore five different Montessori-inspired Actions that can be taken to begin adding elements of Montessori into non-Montessori early learning education and child care settings. Finally, learners will assess their own personal beliefs and professional ECE Practice as related to implementing a Montessori-Inspired approach. Learn more…
This ECE Workshop is completed online at your own pace.
Areas of Focus:
Montessori, Montessori-Inspired
Child Development
Classroom Management
Philosophy
Curriculum
Materials and Equipment
Classroom Setup
| | |
| --- | --- |
| 10 Hour ECE Workshop | $99.99 Per Person |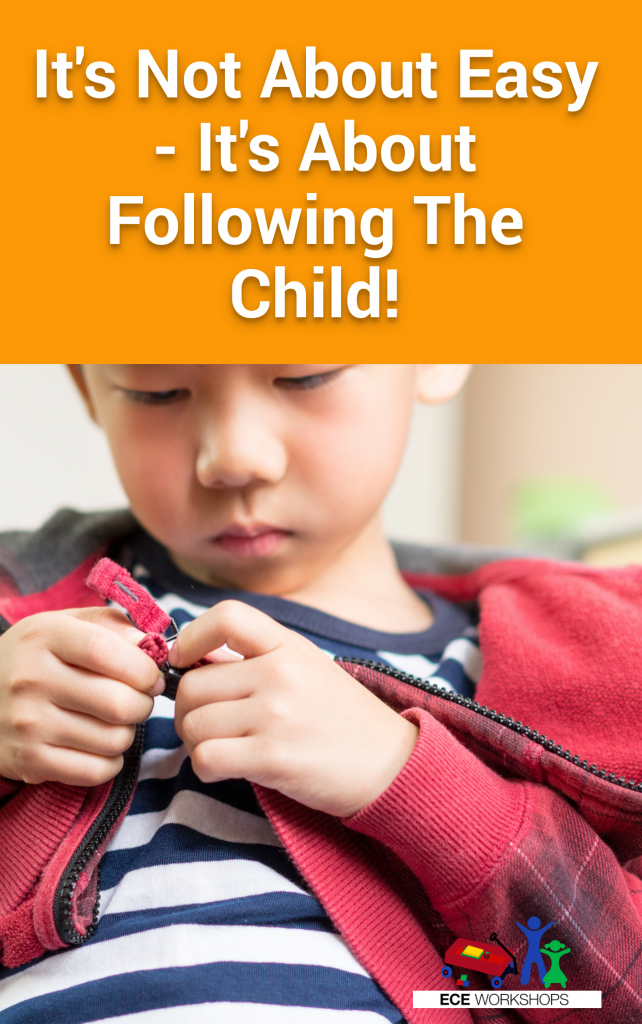 About This ECE Workshop: It's Not About Easy – It's About Following The Child!
In this workshop, educators will explore what true self direction is for young children — right from the earliest of ages.
Educators will assess their own personal beliefs and philosophies about supporting independence within an early learning and care setting.
Time will be taken to learn why encouraging independence really matters and how facilitating it can enhance child, staff, and parent interactions as well as overall program quality. Learn more…
This ECE Workshop is completed over 7 days with email modules sent directly to you from ECE Workshops.
Areas of Focus:
Child Development
Independence
Children's Capabilities
Self-Directed Learning
Personal ECE Philosophy
Professional Philosophy
| | |
| --- | --- |
| 6 Hour ECE Workshop | $59.99 Per Person |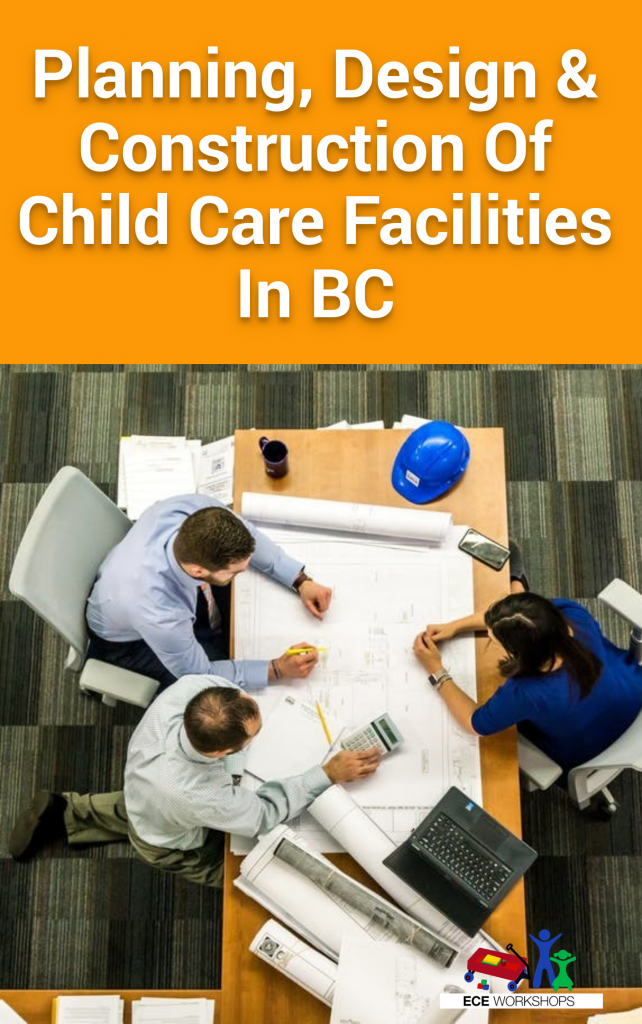 About This ECE Workshop: Planning, Design & Construction of Child Care Facilities in BC
In this 6 hour online professional development workshop educators will explore what is involved with the planning, design and construction of child care facilities in BC. Learn more…
Areas of Focus:
Planning and design of child care facilities
Project management of child care construction
Role of child care consultant, project manager and others on child care development team
Case study of an award winning child care project
Child care licensing considerations
This ECE Workshop is completed online at your own pace.
| | |
| --- | --- |
| 6 Hour ECE Workshop | $59.99 Per Person |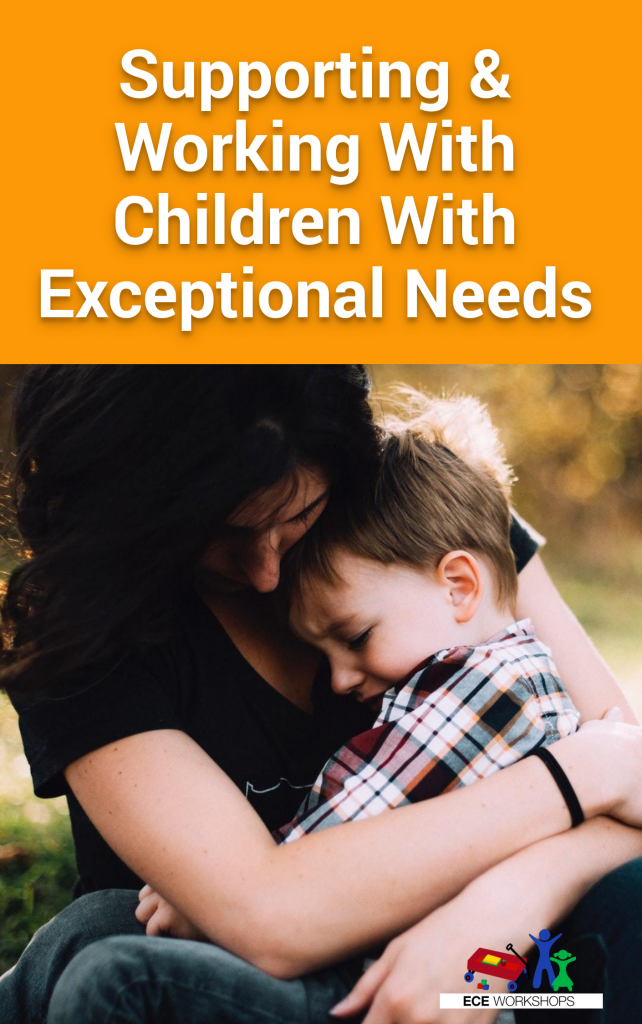 About This ECE Workshop: Supporting & Working With Children With Exceptional Needs
A general review will be held about children with exceptionalities, about what it takes for a child to receive a diagnosis and about ways as an educator you can strengthen your day to day approach related to working with children (and their families) with exceptional needs. Learn more…
Areas of Focus:
Divided into 3 learning hours
Each hour focuses on a different topic area
Learn more about children with exceptionalities
Learn about:

ADHD – Attention Deficit Hyperactivity Disorder
ASD – Autism Spectrum Disorder
Physical Disabilities
Behavioural Disorders
This ECE Workshop is completed online at your own pace.
| | |
| --- | --- |
| 3 Hour ECE Workshop | $49.99 Per Person |
---
---
---
Apply to be an ECE Workshop Reviewer
Opportunities to Access Free ECE Workshops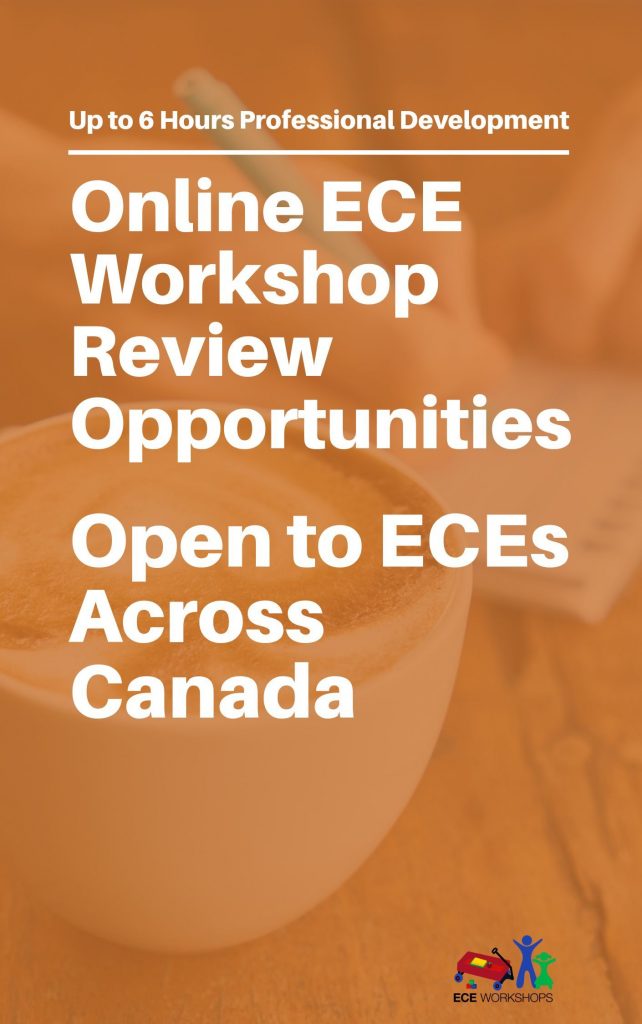 To ensure ECE Workshops truly meet the needs of the early childhood education field in Canada, are of exceptional quality and to support  accessible professional development for as many early childhood educators as possible we offer free review opportunities for each of the workshops that we produce. Certified early childhood educators can apply to be approved to be an ECE Workshop Reviewer!
---
Designed by an Early Childhood Educator for Early Childhood Educators
Developed by Jane Boyd, Canadian ECE
With more than 25 years and having been certified in 5 Canadian provinces, Jane Boyd understands the professional development needs of today's ECEs. Our ECE Workshops have been designed incorporating feedback from Early Childhood Educators as well as with the support of a number of online education professionals.
Innovative Learning
We believe in making your learning experience interesting and informative. Our ECE Workshops include a variety of learning experiences. For example, we include things like interactive quizzes, learning reflection forms, audio and video recordings, links to extra resources and more!
Convenient and Flexible Learning
Our ECE Workshops can be completed online using your smart phone, a tablet, laptop or desktop — from virtually anywhere you have access to the internet. They are sent to you by either email learning modules or by email with access to a password protected online learning page.
Take as Much Time As You Need!
Currently we don't place a deadline on the completion time for our ECE Workshops. This means that you can take as much time as you need to finish the ECE Workshop. We understand that things happen and life is busy — especially for early childhood education professionals!
What Learners Say About ECE Workshops
A genuine experience that encourages an educator to look deep and reflect on themselves, while putting the children at the forefront.
Candice Scofield
ECE and owner/operator of Play & Learn with Friends Daycare
I really enjoyed this workshop! I love that I can study from home in a fun and interactive environment.
Nikki Shaver
Early Childhood Educator.
Wanwen Zeng – 10 years experience ECE and private childcare center owner

"Easy to read and related to relevant resource."
"This is a great workshop to learn this concept, personally I found it useful and important." ~ Katherine
"I really enjoyed this workshop. This online workshop is very easy to access, it goes at your own pace which is awesome and that you can go back and review the materials as many times as you want. It is also presented very clearly, each task and videos are loaded with no problems, and the quality is good too."~ Xintong Wang
"I love this workshop and its very interesting. I learnt so much from this workshop." ~  Past ECE Workshop Attendee
"Informative, well executed and enjoyed the challenge. Thank you!" ~  Past ECE Workshop Attendee
"Workshop from Jane is wonderful, I like it, and I would like to recommend to others!" ~  Past ECE Workshop Attendee
"Very interesting and engaging workshop! The pictures and video give a detailed idea of the whole process and makes it actually seem POSSIBLE and gives hope." ~ Past ECE Workshop Attendee
"Yes. . . I enjoyed this ECE Workshop. Best part is that we don't need to go anywhere." ~ Past ECE Workshop Attendee
"Another great workshop experience from Jane providing a professional and educational experience." ~ Past ECE Workshop Attendee
"Wonderful. Full of info. Can't wait to take another." ~ Past ECE Workshop Attendee
"I love doing these workshops online! It makes it easy for me to continue learning in my field without having to miss work for professional development. Between work and family it is hard to find time to register for courses, this makes it easy as I can do them whenever I have free time." ~ Diana Goode
About ece workshops and our professional development
Learn More
About our professional development certificates for ece workshops and ece retreats
Our Online ECE Workshops are created with the BC ECE Registry renewal requirements in mind. These state that Early Childhood Educators are required to complete 40 hours of professional development over the course of their certification term. (If you live in another part of Canada, it's very likely that our professional development certificates will be acceptable for your professional development hours. Outside of Canada, we are less able to confirm if our workshops would be acceptable. That said, we do have International learners who take our workshops as well.) Remember — you should keep track of your certificate expiry date so that you have enough time to finish the necessary professional development courses or programs.
Upon successful completion of an Online ECE Workshop, we will provide you with a PDF certificate that you can use toward your professional development hours. We send it to you via email. The certificate will contain a unique number that is linked directly to your learning experience with us. We log all of your work and interaction in our online learning management system and our customer relationship management software. We also respond to requests from the ECE Registry in BC or from other Early Childhood Education departments across Canada/Internationally to verify our certificates. Inquiries related to the authenticity of a certificate issued by ECE Workshops should be sent to jane @ 45conversations.com.
In the event that the professional development certificate is not acceptable or approved related to your certification or license renewal for some unexpected reason, due to a regulation or policy revision etc we will not be able to provide you with a refund for the workshop(s) you have completed with us. That said, we work hard to ensure our workshops are high quality and we believe they should be acceptable in BC and many other areas in Canada. We know our workshops provide our students with an excellent learning experience. Should you have an issue with one of our professional development certificates, please contact us. We may be able to provide you with further documentation so you can better demonstrate your learnings to the child care registry or certification office you are working with.
ECE Workshops Refund Policy: Please be advised that all ECE Workshops are non refundable or transferable. We constantly receive positive feedback about our professional development workshops — online and face to face — so your satisfaction is important to us. Should you have questions or concerns about a workshop you have purchased please contact us to discuss your situation.
Still Have Questions? Visit this page for further information about our professional development certificates.
ECE Workshops Privacy Policy: For information on our Privacy Policy please visit this page.
Professional Development Topics
helpful advice when thinking about your professional development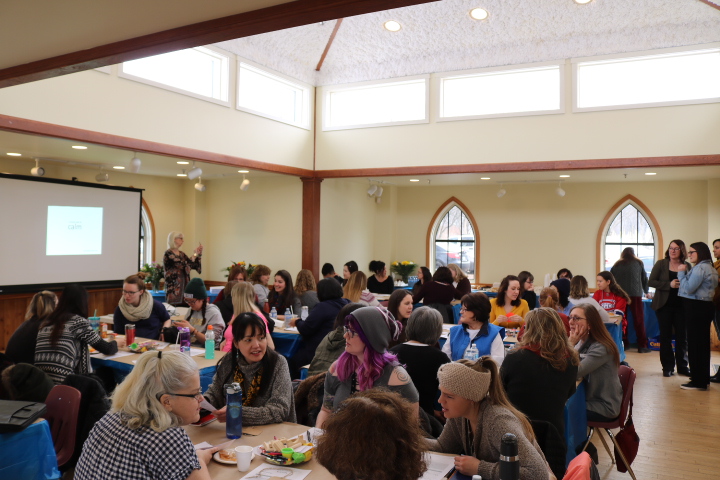 When looking for professional development topics, it is advisable to choose courses or workshops that are relevant to working in the early childhood field – choose topics like:
Child growth and development
Child guidance
Advocacy for children, families and the field
History of early childhood education
Self-care as related to supporting effective practice
Development of program policies
Addressing human resource issues
Managing child care programs
Maintaining children's health, safety and nutrition
Interpersonal communication
Special needs
Infant & toddler
All of the ECE Workshops that we offer have a direct connection to one or more of the topics listed above. We also consider things like provincial, state and county curriculums such as the ELF, Early Learning Framework, Montessori Scope and Sequence and other documents.
I love Jane's workshop, it's useful and informative, and I really enjoy the video interaction from Jane. I recommend workshops from Jane to ECE educators!
Past ECE Workshop Attendee
Very interesting and engaging workshop! The pictures and video give a detailed idea of the whole process and makes it actually seem POSSIBLE and gives hope.
PAST ECE WORKSHOP ATTENDEE.
Join Our Mailing List to Keep Up To Date About Our Workshops