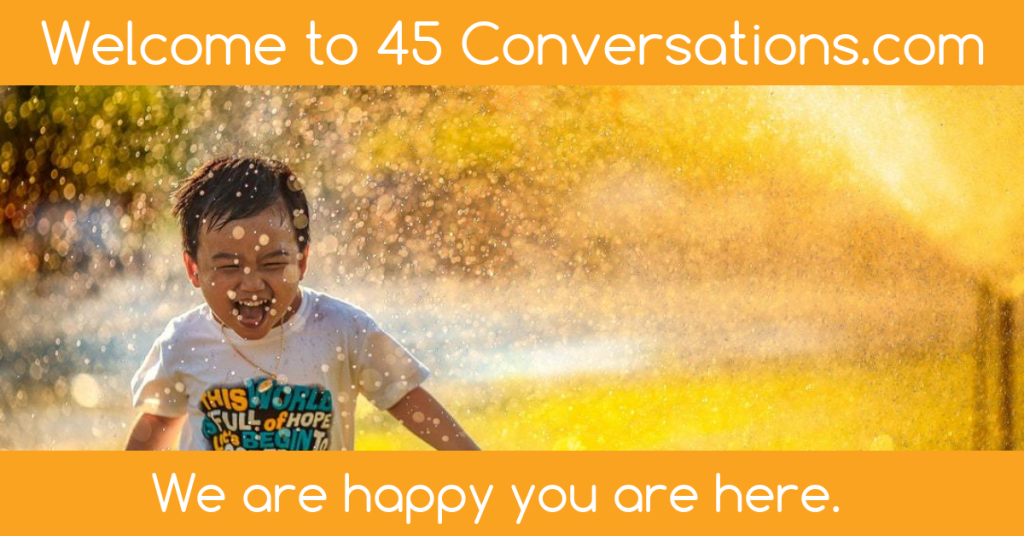 At the most basic level, 45 Conversations is a media and education company. We are owned and operated by Jane Boyd, a Canadian early childhood educator and entrepreneur with more than 25 years experience in the field of early learning & child care. Information about our products and services can be found below as well as through these links: 45 Conversations, ECE Workshops & ECE Retreats.
We love using digital media, tools and online collaboration in a multitude of ways to support the work we do. And through face-to-face and online ECE professional development workshops and retreats, customized training and solution-oriented consulting we help people, organizations and communities achieve the goals that matter the very most to them.
Meet Our 45 Conversations, ECE Workshops & ECE Retreat Team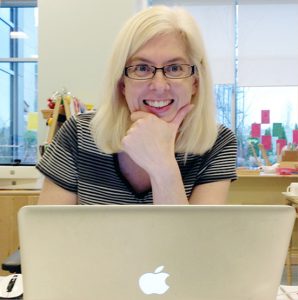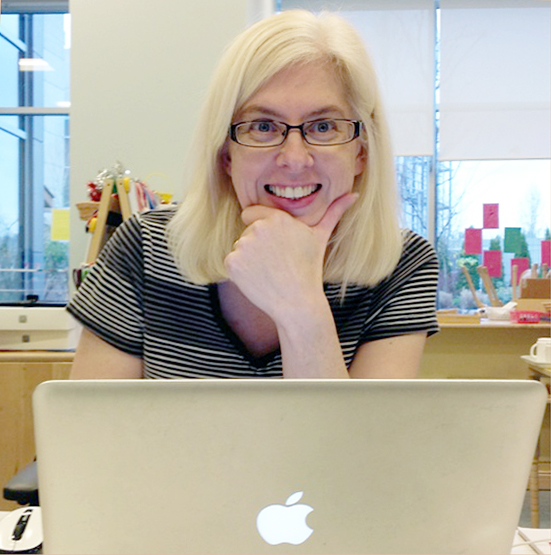 Jane Boyd, Founder ECE Workshops, ECE Retreats & CEO 45 Conversations Media & Education Ltd.
Through 45 Conversations & ECE Workshops, Jane is focused on delivering unique online professional development experiences that are designed for the local and global Early Childhood Education sector. Through ECE Retreats, Jane and her team at 45 Conversations develop unique face-to-face professional development experiences for Early Childhood Educators and Child Care Operators. Jane's current areas of focus include:
Delivering high quality online professional development experiences for the early childhood education sector.
Coaching and mentoring early childhood educators, child care leaders, operators and owners plus a range of other early learning professionals.
Speaking and training on a range of ECE and child care operations topics, including: program vision and philosophy, strength based approaches, mindfulness and flow in ECE and child care environments, blended philosophy programming, enhancing team work in early learning settings and inclusive practice. She is able to develop custom content.
Consultation related to child care centre design, development and programming.
SEO, content optimization and digital marketing for the early childhood education sector.
Recognized as a Canadian leader in work-life & early learning issues, Jane has advised many of the "best" employers in Canada. She has been at the forefront of designing & implementing unique approaches to enhance & increase employee engagement & has led the development of award winning work-life solutions & strategies for more than 25 years. Jane has been a licensed early childhood educator in 5 Canadian provinces. She was the primary work-life consultant involved in the design, development, implementation and first 5 years of operation of rbKids, the award winning workplace child care program at Ritchie Bros. Auctioneers which is based Burnaby, BC. The program is considered to be a leader in work related child care solutions in Canada. In addition, she has consulted on multiple other workplace child care related projects in BC and Alberta.
Jane also oversaw the design, development and first year of operation of a Montessori preschool and Kindergarten in Summerside, Prince Edward Island and served on the Advisory Council on the Status of Women while working on the Island. She has more than 20 years experience working with and supporting Montessori early learning and care environments. Over the years she has worked with a significant number of early childhood education project, programs and services. She authored the 2015 child care needs assessment for the the East Kootenay region in British Columbia. Jane recently worked with a BC based college to develop the initial foundation for an upcoming ECE Basic and ECE Post Basic training program. Additionally, Jane continues to actively working on consulting projects related to the design and development of new child care facilities in multiple communities that are expected to open over the next few years. Through ECE Workshops, Jane is also focused on delivering online professional development to educators using a combination of automated email marketing and web based LMS solutions. This service provides high quality professional development opportunities to educators across BC as well as from other areas in Canada and Internationally. In addition, she offers high quality, face-to-face professional development experiences through ECE Retreats which are held multiple times per year in BC.
Melanie James, Early Childhood Education Practice Advisor
With over 22 years experience working in and operating licensed child care programs in BC, Canada. Melanie is committed to offering child care that meets the unique needs of children and families. She holds certification in BC as an Early Childhood Educator, Infant-Toddler Educator and Special Needs Educator. Melanie works closely with ECE Workshops and ECE Retreats to ensure our ECE online workshops and our ECE professional development workshops and retreat experiences are of the highest quality and well aligned with best practice in the field.
Based in Campbell River, Canada Melanie currently operates a licensed In-Home Multi-Age Child Care program that serves the child care needs of her community. Calm, intuitive, committed and caring are all words that describe the kind of early childhood educator Melanie is. An advocate for supporting children with exceptionalities, individuals with Mild Traumatic Brain Injury and for a variety of learning styles , Melanie applies her wealth of experience to supporting the uniqueness of the children, families and educators she works with. Melanie is married with 2 children.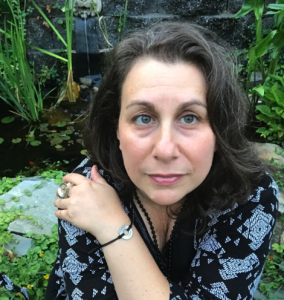 Gigi Peterkin, Child Care Projects & Consulting Advisor
Gigi Peterkin uses her combined 25 years of experience in Marketing, Communications, and PR to guide her Business Coaching clients to more revenue through owning their story, aligning their offers, and connecting with the right clients.
Throughout her career, Gigi has launched countless projects, brands, fundraisers, and built a few businesses. No longer looking for the "next big thing," she practices Intentional Business Coaching, using Mindfulness and Intentionality to teach her clients to break through the barriers that hold them back from achieving their biggest goals.
In addition to Coaching, Gigi is a professional speaker (SXSW, the Business Development Institute, and on stages from Paris to London, NYC, L.A., and many stops in between), meeting facilitator (In-person ECE Workshops with Jane Boyd, Johnson & Johnson, AstraZeneca), content collaborator (ECE Workshops), and a Writer. Hew new book "Confessions of a Story Hoarder" will be available for pre-order at the end of 2019.
An ocean-lover landlocked in Philadelphia, PA along with her family, Gigi finds joy in good friends, good wine, good books, traveling with her partner, and spending time outside with her energetic dogs and not-so-energetic teenagers. You can learn more about Gigi on her website – GigiPeterkin.com
Influenced by the Legacy of Liz Strauss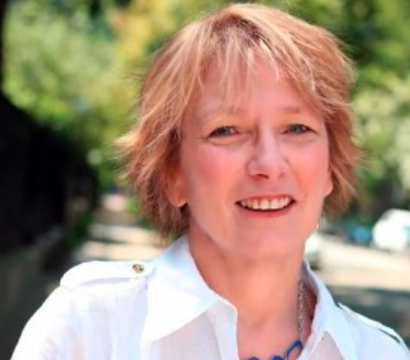 In September 2020, we lost both a friend and significant influencer of the work we do here at 45 Conversations.  Liz Strauss was an international business strategist, coach and educational educational product designer. We were very sad when she passed away after a lengthy journey with Cancer.
For over 35 years Liz built educational products for educators, teachers and ECE to adults; mainstream, ESL, GED — for learners both online and off. Liz worked on and guided products used in every English-speaking country in the world.
Her book Anything You Put Your Mind To, which was published by GeniusShared Press, is an incredibly profound story carefully crafted to take readers on a deeply moving personal growth adventure; with Liz's wit and wisdom as the guide. Additionally, for more than 10 years Liz also wrote on her blog — Successful-blog.com as well as on her writing blog.
The Dean of the College of Education at Bradley University once described Liz by saying, "In my life, I've met five master teachers. She is one." Without question, Liz was indeed a master teacher. Those who knew her, worked with her or who attended her skillfully designed SOBCon and GeniusShared events can attest to the many ways that Liz was able to make collaboration and learning life changing.
Liz's writing, thinking, wisdom and learning events contributed to the very fabric of what 45 Conversations has grown into as an education and media company. In recent years, we were honoured to have Liz serve as our Educational & Professional Development Advisor. Her guidance and mentorship impacted virtually every aspect of our ECE Workshops, ECE Retreats and Child Care and Business Consulting Services.
We have immense gratitude to Liz for all that she did to make our learning experiences both inspiring and meaningful. The legacy of her wisdom and thinking will live on through every learning product and educational experience that we develop in the years to come.
45 Conversations also has a number of other educational advisors and partners that we collaborate with — locally and globally.
---
Who 45 Conversations Works With
45 Conversations serves two main audiences:
Early Childhood Education Sector – Early Childhood Educators, Early Learning & Care Programs and Child Care Programs.
Business, Community & Government  Consulting, speaking and strategic planning related to child care, early childhood education and work-life harmony.
45 Conversations, ECE Workshops & ECE Retreats
45 Conversations areas of service focus include:
Mentoring, Training, Professional Development & Education Resources

Online Professional Development for Early Childhood Educators through ECE Workshops
Face to Face Professional Development for Early Childhood Educators through ECE Retreats
Retreats for Entrepreneurs, Educators, Community Development and Key Stakeholder Groups.
Online Child Care & Early Childhood Education Resources
Customized Mentoring & Coaching Services for Early Childhood Education Sector
Consulting & Strategic Planning Services
Customized Speaking Engagements 

Areas of Focus:

Finding Your Voice — Speaking Your Truth
Why The Stories We Tell Ourselves Matter
Child Care Philosophy
Aligning Child Care Program Philosophy with Day to Day ECE Practice
Mindfulness & ECE Practice
Mindfulness & ECE Self-Care
Living with Purpose & Intention
Work-Life Balance
It's Not About Easy — It's About Following The Child
Inclusive Child Care Programming
Child Care Teambuilding
Building Your Child Care Program Vision for Tomorrow
Other Customized Topics Available
We work hard to address the issues that really matter. And to offer innovative solutions, customized consulting, online professional development and face-to-face training and retreats that truly make a difference.
45 Conversations has an array of collaborative partners that we have brought together. These talented folks are based around the world and offer a wealth of expertise and knowledge in the fields of business, education, marketing and so much more.
From designing, developing and overseeing workplace child care programs to implementing regional multi-stakeholder needs assessments — we work with our clients and partners to bring about the change they seek, the education the require or the consulting solutions that are necessary. Our approach allows us to customize our services and solutions for each client and project that we work on. From designing unique mixed philosophy approaches for application in a range of education settings to working with c-suite executives on issues related to employee engagement and leadership — we understand what it takes to get people both engaged and invested.
We add in the right touches of online collaboration, social media outreach and digital marketing strategies.
What Has Our Attention Right Now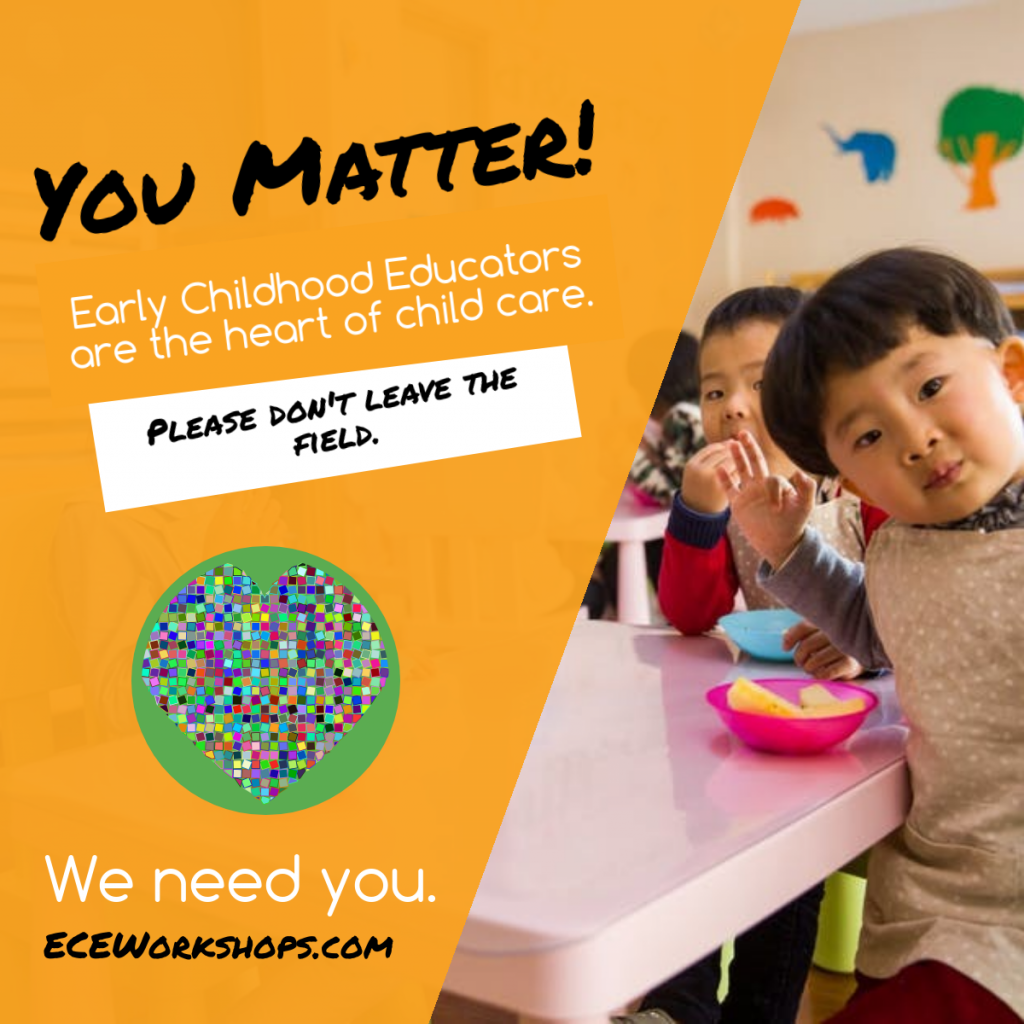 At 45 Conversations, we are strongly influenced by real people and local/global relationships. We  love the amazing things can come from using social media and online collaborative tools. And from face-to-face conversations.
Our founder, Jane Boyd strongly believes in the power of connection, collaboration and storytelling. Especially when that connection, collaboration and storytelling empowers people, communities and organizations to do good — personally and professionally. Most especially when it involves strengthening the personal and professional capacity of early childhood educators.
Partnering with product developers, events, business, community and educators; we are constantly developing real & online conversations and partnerships that build awareness, drive interaction/collaboration levels and influence the way people think about the issues that really matter — in business, education and community.
We are committed to growing 45 Conversations into a company that makes a true difference to everyone who experiences the products and services we deliver. We are guided by intention and generosity in all aspects of the work we do.
Thank You for Being Here!
People and relationships matter.  We truly mean it when we say we are glad you are here.  We would love to know how we can be of service to you as we expand the horizons of 45 Conversations.  Should you wish to contact us here are the details.