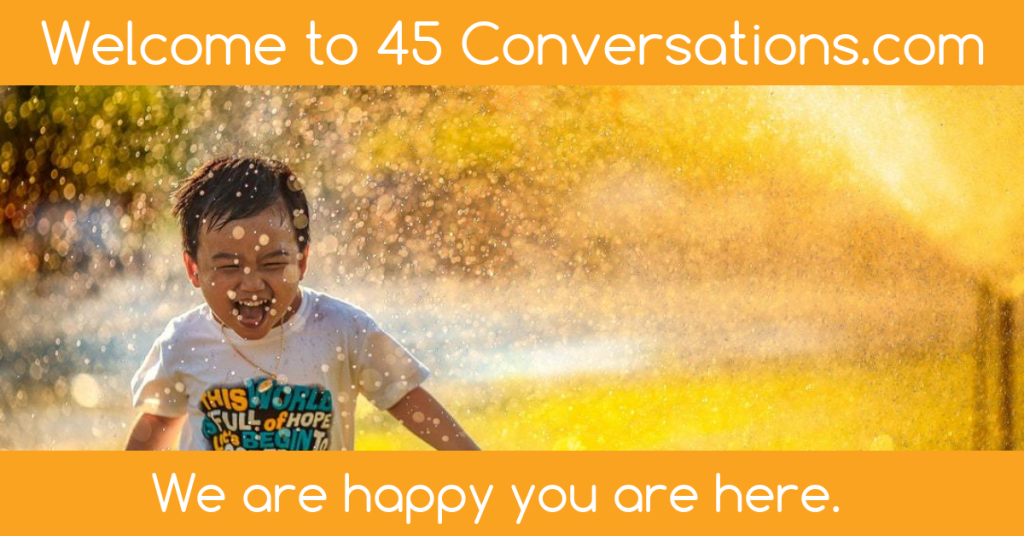 At the most basic level, 45 Conversations is a media and education company. We are owned and operated by Jane Boyd, a Canadian early childhood educator and entrepreneur with more than 25 years experience in the field of early learning & child care. Information about our products and services can be found below as well as through these links: 45 Conversations, ECE Workshops & ECE Retreats.
We love using digital media, tools and online collaboration in a multitude of ways to support the work we do. And through face-to-face and online ECE professional development workshops and retreats, customized training and solution-oriented consulting we help people, organizations and communities achieve the goals that matter the very most to them.
Meet Our 45 Conversations, ECE Workshops & ECE Retreat Team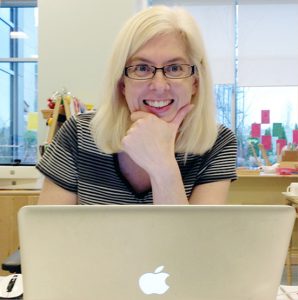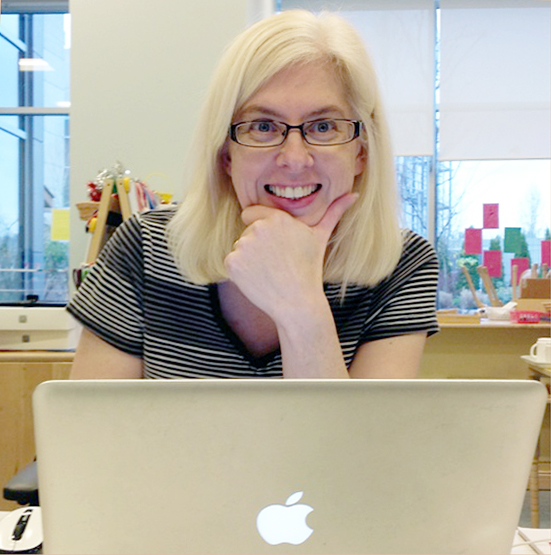 Jane Boyd, Founder ECE Workshops, ECE Retreats & CEO 45 Conversations Media & Education Ltd.
Jane has been working in the Early Childhood Education field for over 25 years. She has been certified as an early childhood educator in 5 Canadian provinces and has been involved in all aspects of child care facility design, development, operations, and management. She has worked with and supported the development of all types of child care programs — from in-home based programs to large group programs. She also has been involved in the development of a number of award winning workplace child care projects as well as family-friendly workplace initiatives designed to support work-life balance issues for employees.
While Jane specializes in developing blended philosophy, authentic Montessori and Montessori-Inspired programming, she is also experienced working with programs to develop customized curriculum that aligns with the various early learning frameworks in Canada. She also has experience working with First Nation and Métis child care initiatives.
Jane has decades of experience advising on the design and management of inclusive early learning environments and inclusion practices. She is committed to supporting children with exceptional needs and as well as those who identify as neurodivergent. Jane strives to create ECE programs that reflect the uniqueness of each child while also providing a solid foundation for their future growth and development.
Through ECE Workshops and 45 Conversations, Jane is focused on delivering unique online professional development experiences and coaching services that are designed for the Canadian and global Early Childhood Education sector. She is committed to helping early childhood educators foster positive relationships with families and colleagues, build strong teams, and create quality programs that make a true difference in children's lives.
Jane's passion for early childhood education is evident in all that she does and she is an invaluable resource for any child care program.
Jane's current areas of focus include:
Supporting the development of grant applications for capital funding projects for new/expanding child care programs.
Assessing community/organization need for child care services.
Consultation related to child care centre feasibility, design, development, operations and programming.
Delivering high quality online professional development experiences for the early childhood education sector.
Coaching and mentoring early childhood educators, child care leaders, operators and owners plus a range of other early learning professionals.
Speaking and training on a range of ECE and child care operations topics, including: program vision and philosophy, strength based approaches, mindfulness and flow in ECE and child care environments, blended philosophy programming, enhancing team work in early learning settings and inclusive practice. She is able to develop custom content.
Child care program quality enhancement through strategic planning, system design and policy enhancements.
SEO, content optimization and digital marketing for the early childhood education sector.
To learn more about Jane please visit her full bio here.
Melanie James, Early Childhood Education Practice Advisor
With over 22 years experience working in and operating licensed child care programs in BC, Canada. Melanie is committed to offering child care that meets the unique needs of children and families. She holds certification in BC as an Early Childhood Educator, Infant-Toddler Educator and Special Needs Educator. Melanie works closely with ECE Workshops and ECE Retreats to ensure our ECE online workshops and our ECE professional development workshops and retreat experiences are of the highest quality and well aligned with best practice in the field.
Based in Campbell River, Canada Melanie currently operates a licensed In-Home Multi-Age Child Care program that serves the child care needs of her community. Calm, intuitive, committed and caring are all words that describe the kind of early childhood educator Melanie is. An advocate for supporting children with exceptionalities, individuals with Mild Traumatic Brain Injury and for a variety of learning styles , Melanie applies her wealth of experience to supporting the uniqueness of the children, families and educators she works with. Melanie is married with 2 children.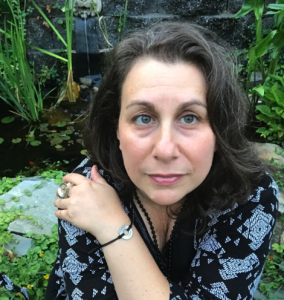 Gigi Peterkin, Child Care Projects & Consulting Advisor
Gigi Peterkin uses her combined 25 years of experience in Marketing, Communications, and PR to guide her Business Coaching clients to more revenue through owning their story, aligning their offers, and connecting with the right clients.
Throughout her career, Gigi has launched countless projects, brands, fundraisers, and built a few businesses. No longer looking for the "next big thing," she practices Intentional Business Coaching, using Mindfulness and Intentionality to teach her clients to break through the barriers that hold them back from achieving their biggest goals.
In addition to Coaching, Gigi is a professional speaker (SXSW, the Business Development Institute, and on stages from Paris to London, NYC, L.A., and many stops in between), meeting facilitator (In-person ECE Workshops with Jane Boyd, Johnson & Johnson, AstraZeneca), content collaborator (ECE Workshops), and a Writer. Hew new book "Confessions of a Story Hoarder" will be available for pre-order at the end of 2019.
An ocean-lover landlocked in Philadelphia, PA along with her family, Gigi finds joy in good friends, good wine, good books, traveling with her partner, and spending time outside with her energetic dogs and not-so-energetic teenagers. You can learn more about Gigi on her website – GigiPeterkin.com
45 Conversations also has a number of other educational advisors and partners that we collaborate with — locally and globally.
---
Who 45 Conversations Works With
45 Conversations serves two main audiences:
Early Childhood Education Sector – Early Childhood Educators, Early Learning & Care Programs and Child Care Programs.
Business, Community & Government  Consulting, speaking and strategic planning related to child care, early childhood education and work-life harmony.
45 Conversations, ECE Workshops & ECE Retreats
45 Conversations areas of service focus include:
Mentoring, Training, Professional Development & Education Resources

Online Professional Development for Early Childhood Educators through ECE Workshops
Face to Face Professional Development for Early Childhood Educators through ECE Retreats
Retreats for Entrepreneurs, Educators, Community Development and Key Stakeholder Groups.
Online Child Care & Early Childhood Education Resources
Customized Mentoring & Coaching Services for Early Childhood Education Sector
Consulting & Strategic Planning Services
Customized Speaking Engagements 

Areas of Focus:

Finding Your Voice — Speaking Your Truth
Why The Stories We Tell Ourselves Matter
Child Care Philosophy
Aligning Child Care Program Philosophy with Day to Day ECE Practice
Mindfulness & ECE Practice
Mindfulness & ECE Self-Care
Living with Purpose & Intention
Work-Life Balance
It's Not About Easy — It's About Following The Child
Inclusive Child Care Programming
Child Care Teambuilding
Building Your Child Care Program Vision for Tomorrow
Other Customized Topics Available
We work hard to address the issues that really matter. And to offer innovative solutions, customized consulting, online professional development and face-to-face training and retreats that truly make a difference.
45 Conversations has an array of collaborative partners that we have brought together. These talented folks are based around the world and offer a wealth of expertise and knowledge in the fields of business, education, marketing and so much more.
From designing, developing and overseeing workplace child care programs to implementing regional multi-stakeholder needs assessments — we work with our clients and partners to bring about the change they seek, the education the require or the consulting solutions that are necessary. Our approach allows us to customize our services and solutions for each client and project that we work on. From designing unique mixed philosophy approaches for application in a range of education settings to working with c-suite executives on issues related to employee engagement and leadership — we understand what it takes to get people both engaged and invested.
We add in the right touches of online collaboration, social media outreach and digital marketing strategies.
What Has Our Attention Right Now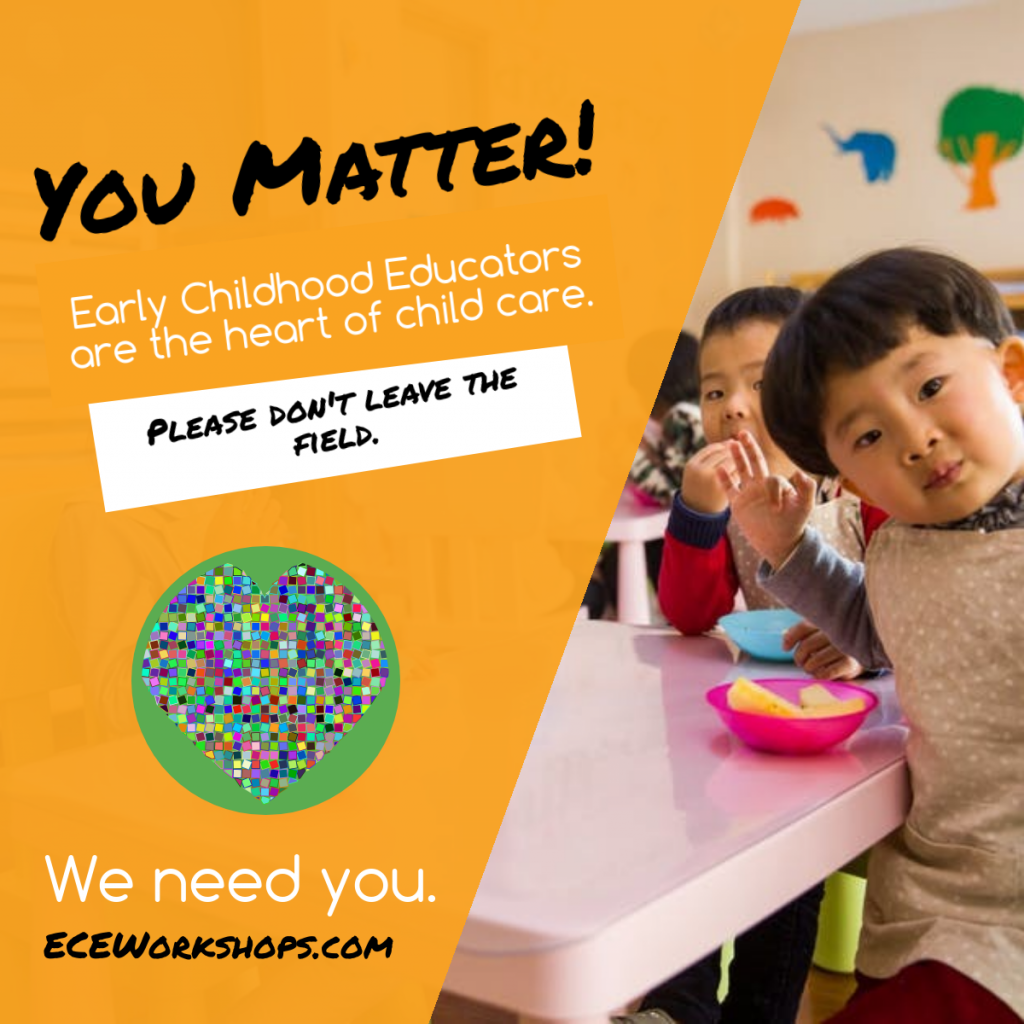 At 45 Conversations, we are strongly influenced by real people and local/global relationships. We  love the amazing things can come from using social media and online collaborative tools. And from face-to-face conversations.
Our founder, Jane Boyd strongly believes in the power of connection, collaboration and storytelling. Especially when that connection, collaboration and storytelling empowers people, communities and organizations to do good — personally and professionally. Most especially when it involves strengthening the personal and professional capacity of early childhood educators.
Partnering with product developers, events, business, community and educators; we are constantly developing real & online conversations and partnerships that build awareness, drive interaction/collaboration levels and influence the way people think about the issues that really matter — in business, education and community.
We are committed to growing 45 Conversations into a company that makes a true difference to everyone who experiences the products and services we deliver. We are guided by intention and generosity in all aspects of the work we do.
Thank You for Being Here!
People and relationships matter.  We truly mean it when we say we are glad you are here.  We would love to know how we can be of service to you as we expand the horizons of 45 Conversations.  Should you wish to contact us here are the details.