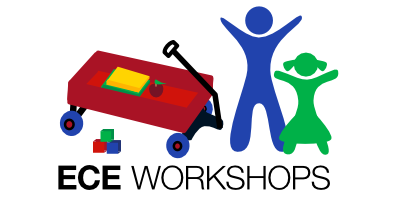 A Super Convenient Way to Obtain Your ECE Professional Development Hours
Online ECE Workshops for YOU! Begin TODAY!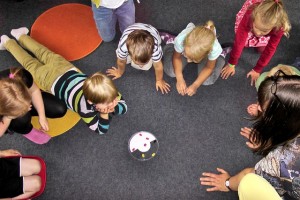 It's Not About Easy — It's About Following The Child!
In this workshop, educators will explore what true self direction is for young children — right from the earliest of ages. Educators will assess their own personal beliefs and philosophies about supporting independence within an early learning and care setting. Time will be taken to learn why encouraging independence really matters and how facilitating it can enhance child, staff, and parent interactions as well as overall program quality.
Instructor for this ECE Workshop is Jane Boyd: Jane has more than 20 years experience designing, developing and implementing high quality educational environments for children and adults. She has been certified as an Early Childhood Educator and Special Needs in 4 Canadian Provinces. You can learn more about her here.
Workshop Host and Conversation Facilitator for this ECE Workshop Gigi Peterkin: Gigi has been building successful campaigns for more than 20 years with business and non profit organizations. She is also an international public speaker. Gigi currently hosts The Successful Failure and Keeping Curious podcasts, available on iTunes.
Total Professional Development Hours: 6 Hours
Registration Fee: $49.99
See below for more details about our online workshops.
---
Soon to Be Released Online Workshops You Can Begin Immediately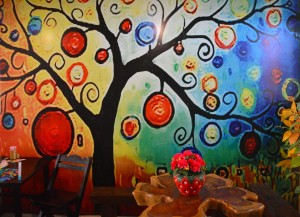 The Art of MIXed Philosophy Programming – Part 1
2 Hour Online Professional Development Workshop – Delivered via Interactive Email Modules – Registration Opening Soon!
Workshop Summary
In this online workshop, you will explore what it means to MIX educational philosophies in early learning and child care environments. You will learn basic information about several different philosophical approaches and understand how MIXing them together takes true care and commitment. You will assess which particular philosophical approach they are closest aligned to and why.
To learn more about implementation of MIXed Philosophy Programming in the classroom, attendees should register for  The Art of MIXed Philosophy Programming – Part 2  (below) for a date AFTER they have completed this workshop.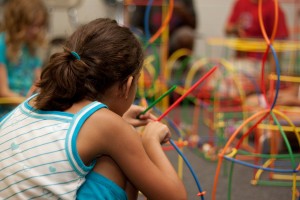 The Art of MIXed Philosophy Programming – Part 2
2 Hour Online Professional Development Workshop – Delivered via Interactive Email Modules – Registration Opening Soon!
Workshop Summary
In this online workshop, you will explore the initial steps that they can take to move toward the implementation of MIXed Philosophy Programming in your classroom and program. Examples of approaches to mixing philosophies will be reviewed in relation to practical day to day application. You will prepare a classroom or program action plan.
Only enrol in The Art of MIXed Philosophy Programming – Part 2 after the completion of The Art of MIXed Philosophy Programming – Part 1.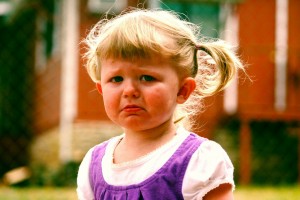 Supporting & Working With Children with Exceptional Needs
3 Hour Online Professional Development Workshop – Delivered via Interactive Email Modules – Registration Opening Soon!
Workshop Summary
In this workshop, you will explore your knowledge and experience of supporting children with exceptional needs. A general review will be held about children with exceptionalities, about what it takes for a child to receive a diagnosis and about ways as an educator that you can strengthen your day to day approach related to working with children (and their families) exceptional needs. You will also explore any fears or concerns you may have about including a child with exceptional needs in your classroom or program. You will identify ways to make your early learning environment more accessible to specific exceptionalities.
---
Meet Jane Boyd, ECE & SNE
With more than 25 years experience in addressing small business, work-life, education, employee engagement and early learning issues Jane is a recognized authority when it comes to developing customized work-life and child care solutions. She works with businesses of all sizes – from solopreneurs to huge global brands, all levels of government, NGO's, educational institutions, early learning and care programs & First Nation communities. Jane's client list has included VanCity, Ritchie Bros. Auctioneers, Envision Financial, PWC, Electronic Arts Canada, BC Housing, BC Council for Families, MCFD, City of Richmond and countless other organizations. She also recently completed the Child Care Needs Assessment for the East Kootenay Region of BC. Jane designed, developed and oversaw the initial 5 years of operations of the award winning Ritchie Bros. Auctioneers Child Care program. Through her work, Jane has been directly involved in securing more than $2.75 million dollars in funding for projects relating to business collaboration, work-life balance, employee wellbeing, education, community development and child care.
Jane is a certified Early Childhood Educator and Special Needs Educator in BC. She is also a Child Development Supervisor in Alberta. In addition, Jane has been certified as a Child Care Supervisor in Prince Edward Island and as a Licensed Infant, Preschool, School Age and Family Educator in Newfoundland & Labrador.
About Our Online Workshops
Here's what you need to know about our online workshops. They include:
Email learning modules that are written in an easy to understand format. All of our workshops are delivered in English.
Interactive quizzes and feedback forms
Visual slides for you to look at and reflect on.
Audio recordings or video recordings.
Can be completed on a laptop, desktop, smart phone or tablet.
Our Professional Development Certificates
Our Online ECE Workshops are created with the BC ECE Registry renewal requirements in mind. These state that Early Childhood Educators are required to complete 40 hours of professional development over the course of their certification term. (If you live in another part of Canada, it's likely that our professional development certificates will be acceptable for your professional development hours. Outside of Canada, we are less able to confirm if our workshops would be acceptable.) Remember — you should keep track of your certificate expiry date so that you have enough time to finish the necessary professional development courses or programs. And you should choose courses or workshops that are relevant to working in the early childhood field – choose topics like:
Child growth and development
Child guidance
Advocacy for children, families and the field
History of early childhood education
Self-care as related to supporting effective practice
Development of program policies
Addressing human resource issues
Managing child care programs
Maintaining children's health, safety and nutrition
Interpersonal communication
Special needs
Infant & toddler
All of the ECE Workshops that we offer have a direct connection to one or more of the topics listed above.
Upon successful completion of an Online ECE Workshop, we will provide you with a certificate that you can use toward your 40 hours. The certificate will contain a unique number that is linked directly to your learning experience with us. We log all of your work and interaction in our online learning management system and our customer relationship management software.
In the event that the professional development certificate is not acceptable or approved related to your certification or license renewal for some unexpected reason, due to a regulation or policy revision etc we will not be able to provide you with a refund for the workshop(s) you have completed with us. That said, we work hard to ensure our workshops are high quality and we believe they should be acceptable in BC and many other areas in Canada. We know our workshops provide our students with an excellent learning experience. Should you have an issue with one of our professional development certificates, please contact us. We may be able to provide you with further documentation so you can better demonstrate your learnings to the child care registry or certification office you are working with.
Refund Policy
Please be advised that all ECE Workshops are non refundable or transferable. We constantly receive positive feedback about our professional development workshops — online and face to face — so your satisfaction is important to us. Should you have questions or concerns about a workshop you have purchased please contact us to discuss your situation.
Join Our Mailing List to Keep Up To Date About Our Workshops