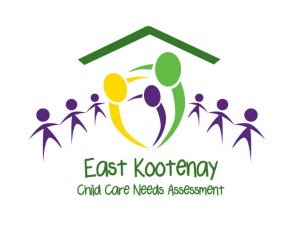 As part of the East Kootenay Child Care Needs Assessment, we are pleased to move forward with the online survey component of this project!
Access to Online Child Care Survey
Please visit:
Background Information:
Dates Survey Will Be Available
The survey will be open to collect responses from November 3 – 21, 2014.
Who Can Participate?
A wide range of individuals can provide feedback to the East Kootenay Child Care Needs Assessment project.
– Parents
– Interested Community Members Without Children
– Grandparents
– Business Owners or Professionals
– Owners, Operators or Board Members of Child Care Programs
– Early Childhood Educators
– Municipal Council Members, Municipal Employees or First Nations Representatives
– Interested Individuals Who Reside Outside of the Region
No Access to The Internet?
Please share this link with as many individuals as possible who may have an interest with child care issues in the East Kootenay region of BC. If someone does not have access to the internet from their home, we encourage them to:
– visit their local library where they should be able to access a computer and internet for no cost (provided they have a library card). Please see this link for information on local library locations http://klf.bclibrary.ca/KLF-libraries
– contact Street Angels at 250-420-2756 to arrange for internet access in order to complete the survey.
What Happens With the Information Collected?
Once the responses have been compiled we will be incorporating the results into a written report that will be prepared in late 2014.
Thank you to Project Funders & Supporters

The East Kootenay Child Care Needs Assessment Task Force wishes to thank the Columbia Basin Trust, Success By Six, ChildrenFirst, the East Kootenay Child Care Resource and Referral and 45 Conversations for their funding/in-kind contributions toward this project.  We would also like to thank members of the East Kootenay Child Care Needs Assessment Advisory Committee for their ongoing feedback and support toward the success of this project.
Further Information or Questions?
For further information or if you have any questions on this initiative please contact:
Sponsor Agency –
Patricia Whalen
Children First Manager
East Kootenay Region
Phone: (250)426-2542
Email: ekidsfirst@shaw.ca
Website: www.EKkids.ca
Project Consultant –
Jane Boyd
Consultant & Early Childhood Educator
45 Conversations Media & Education
Email: boydwfl@gmail.com
Twitter: @boydjane
Website: www.45Conversations.com