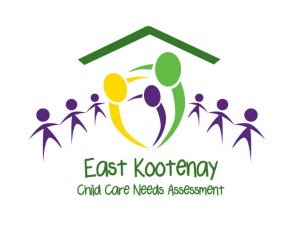 What Are the East Kootenay Conversations on Child Care?
The East Kootenay Child Care Needs Assessment project is now underway. The vision for this project is to identify the childcare needs in the East Kootenay Region and to prioritize those needs through a plan for action. This work will be completed in two phases.  We are currently in the first phase of the project and will be working together to identify childcare needs.  This first phase will run from now through the Autumn of 2014; with a final phase one report being issued shortly thereafter.  Planning for the funding and implementation of phase two is already underway.
As part of this project,we are running a special community engagement initiative called the East Kootenay Conversations on Child Care! These will be a series of Google+ On Air Hangouts (live video conversations) with me – Jane Boyd – that will run through the summer and into early September 2014. We encourage you to be part of these conversations as we work together to further understand the issues, challenges and opportunities in our region. 
Who Can Be in a Conversation?
I'm interested in talking with a wide range of individuals who live and work in the East Kootenay region of British Columbia about the issues related to early childhood education, early learning and child care.  This includes:
Early Childhood Educators
Parents
Teachers
Child Care Centre Directors/Owners/Operators
Professionals connected to the field
Local small businesses
Employers who are facing child care issues.
Employers who support their employees with child care issues.
Municipal & City Officials
Interested community members
What Happens During the Conversation and After?
Our conversation will be live streamed via my YouTube channel.  (Don't worry – it's not scary!)  After the conversation is completed, I will be writing a blog post about our discussion and will feature the video recording here on the 45 Conversations website.  The blog post and video will also be shared via a number of different social media sites.   It will be exciting to hear all of the different stories and discuss various experiences related to early childhood education, early learning and child care in the region.
Steps to Book A Conversation
1. Tell Me About Yourself
Please complete a Guest Profile form about yourself.  This will provide me with general information about who you are, where you live and why early childhood education and child care matters to you.
2. Request a Time
Using the scheduling service  below, select the "East Kootenay Conversations on Child Care " booking section and follow the instructions as indicated.
What's a Google + Hangout On Air Like?
This video provides a quick overview of some of the first video conversations that 45 Conversations completed.  It will give you an idea about what it's like to be part of a live hangout.