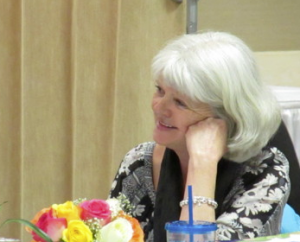 As part of the East Kootenay Conversations on Child Care, I had a live video conversation with Beth Carter about child care issues in the East Kootenay region of British Columbia. Beth is the Regional Coordinator with with the East Kootenay Supported Child Development Program (EKSCD); which is based in Cranbrook. The program serves the whole of the East Kootenay region.
About Beth Carter
Beth has been with EKSCD in the regional coordinator role since 1995; Manager at Kids Korner Children's Centre from 1988 to 1996; ECE Diploma and Provincial Instructor Diploma; past auxiliary Instructor at College of the Rockies; PATH facilitator; presenter, organizer and collaborator for numerous workshops/conferences.
Highlights of Our Conversation
East Kootenay Supported Child Development serves approximately 95 children in about 34 different child care programs throughout the region.

There are many issues in the region related to urban-rural challenges, transportation issues etc.

This program provides resources and extra staffing for children who require additional support in a licensed child care program.

Beth described the process that is involved for children, families and child care programs to access additional support.

It can be challenging to find people who have their Special Needs certification to work with children and families.

East Kootenay child care programs face a large number of challenges – especially large turnovers of staff . This presents many issues when trying to work in partnership with child care programs.

Many experienced individuals have moved out of working in the front line of child care. This impacts the quality of programs.

Changes in delivery methods of ECE training programs seems to be impacting the quality of graduating ECE students.

There are various ways that the East Kootenay Supported Child Development program works with families.

Consistency between child care and home matters when supporting young children with extra needs.

Communication and collaboration is very important.