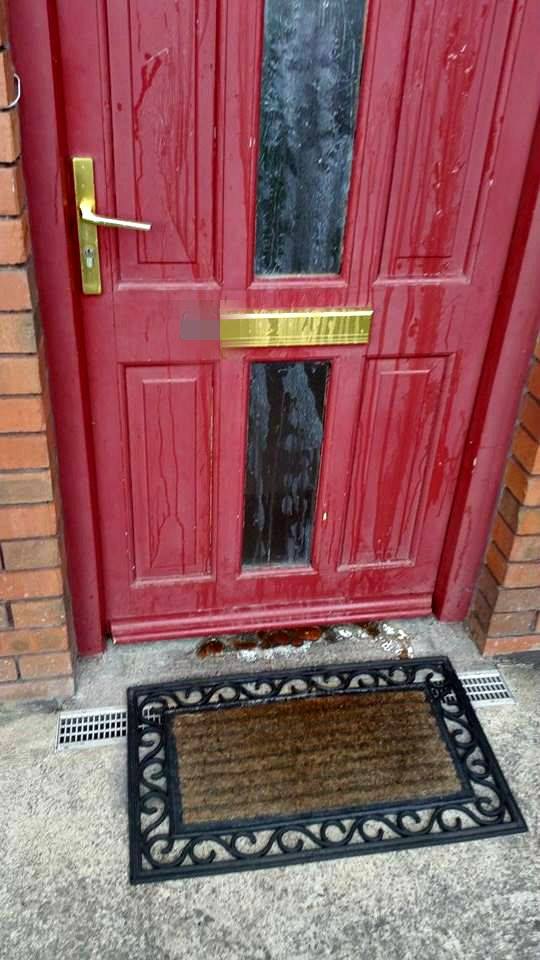 My dear friend John M. Sweeney wrote the post below on Facebook earlier today. It's about something truly horrible that happened to he and his family. This is the latest in a long line of things that they have been faced with where they live in Ireland.
John is an incredible person who wants to serve the world through kindness. He has a gift that is both moving and profound. As the Founder and Chief Kindness Officer of Suspended Coffees, he has already done so much good in his life.
My heart breaks at the hatred he is encountering in his community and from those who seem to fear change, kindness and love. People who just don't understand that it's okay to follow what's in your heart and to live a life that's built on being true to the very person you are. Of course I get that haters will hate…but this…it's too much. It's unacceptable.
I will forever believe in the good that exists in everyone. And it's for that exact reason that I have partnered with John & Gigi Blum Peterkin to bring about a global day of conversations on kindness called ‪ GenKind24 on October 22, 2015. In reality, it's no small thing that we're trying to do…but…John's foul smelling and horribly stained red door below is just one example of the many reasons that I believe we need more kindness and generosity in the world.
Kindness matters….in communities, in schools, in child care programs, in workplaces and especially in families. In fact, there's even room for kindness in politics and in big business too. And while I'm talking about it — we could use a whole lot more kindness in the relationships we build with others as well as in the very way we choose to love ourselves too.Here's the thing….when we nurture the seeds of kindness, so much positive change can happen and conflict can be resolved peacefully. These are all good things my friends. Very, very good things.
There are several ways you can help and I kindly ask that you do choose to help….
1. Share John's post and let people know that Kindness matters. Help us demonstrate that kindness always rises above fear and intimidation.
2. Register to be part of #GenKind24. Invite your friends and family to be part of our global day of kindness on October 22.
3. Use the #GenKind24 hashtag for anything you share on social media that relates to generosity and kindness.
4. Start thinking about where the truly generous and kind communities are in the world. Maybe it's where you live? #GenKind24 is looking to host future Kindness Adventures. Perhaps you would like to work with us to help make a global kindness tour come about in 2016. I have no doubt that there are many communities who would love to act as hosts to John and his family as part of something much more kind. Contact me if you have ideas about this.
John's Words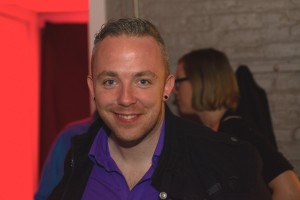 The opposite of kindness is unkindness.

Yesterday I was invited to give a talk to people about unemployment. About how it can be an extremely hard time and difficult period in a person's life. I spent a lot of time unemployed myself until I became an entrepreneur, and started my own business. At my talk yesterday, I spoke about the really dark times, the times I struggled to put food on the table for my family, the times we had our electric disconnected. I spoke about the times where I would constantly feel depressed and isolated, and the times when I felt there was no hope and no future.

At the end of my talk, I once again got an incredible reaction from the audience. One lady told me she was shaking after hearing me speak. Another gentleman, who is actually a professional speaker, said it was the most amazing talk he had ever heard. Another man approached me, and thanked me for telling my story about how in school my teachers thought the best way to educate me was by beating it into me. He said it was the first time in his life he realized that what happened him in school wasn't right. He's been led to believe that the beatings and abuse he received from the Christian brothers was something he was supposed to accept. He said he was incredibly touched by my talk and thanked me profusely for being so honest and vulnerable.

Another lady said she wanted to see me on telly someday, that she's shit sick of the bull they show these days, and would love nothing more than to see someone like me on there, telling it like it is. Another lady who is a single Mom told me she didn't feel so afraid or alone anymore, as a result of the things I said. I don't receive compliments too well, and actually get a little embarrassed. However, I thanked each and every one of them for their kind words because they do matter to me.

On the drive home I was incredibly happy that another talk had gone so well. I reflected on how this time last year I had never spoken in public and never shared my story with hardly anyone.
I phoned my wife, who is my rock, to tell her the good news, and I was greeted with a very sad voice and could hear that she was crying. I asked her what happened and she told me.

First I'll give you a little of the back story.

Three weeks ago we had to make the decision to leave our home, due to the extreme level of hatred we are getting, for no other reason than people who don't like what I'm doing. Since last June when I came back from a conference called Misfit Con, a very nasty rumor has started to spread that I've joined a cult in America and that now I'm giving talks all over the world asking people to join my cult. Now, anyone who looks me up and checks out what I actually do will realize that's not the case, that I'm actually doing some really amazing work with incredible groups of people and making a huge impact all over the world, in people's lives.

For a while, this made me laugh as I found it kind of funny that people could have such a wild imagination. I've even joked about this at talks, because of how ridiculous it is, but I'm not laughing anymore. Three weeks ago I was attacked twice in one week, one of which was in front of my own kids. This, coupled with the fact that the last time I left my children playing outside the front door, they were threatened by someone who I can only describe as a coward, who kicked our family pet in the head and shouted at the kids while he walked off laughing. Where we were living just wasn't safe and I had to make the decision to get out of there for everyone's sake. My own wife has been really down about this, but since we have left, she and our kids are happy for the first time in I don't know how long. They can go outside the front without being intimidated and it's given us a chance to get into a good head space.

Yesterday was her first time back at the house as we all feel physically sick each time we have to go there. We needed some stuff so she had no choice but to go there. Our three year old cries and says he doesn't want to go back to that place each time we pass the area. My wife had two of our kids with her as they were sick and missed school because of it. When she pulled up to the door, she was greeted with what you see in the photo, which doesn't give you any idea of the foul smell it also had. I don't know what it is other than an act of intimidation and cowardice. Why people have such anger towards us I don't fully know, but I have some idea it's because of their own unhappiness and lack of self-worth that they have to stoop this low. I truly do feel sorry for them.

I wasn't sure if I should have written this or not, but I decided to because these people are too afraid to face me, and I know there are many people all over the world going through similar situations. I hope that my sharing will help them know that no matter how bad it gets, there are people all over the world who truly care.

This is not easy for me to share. It's one of the most difficult things I've ever had to do, to be honest, but I'm doing it to say to whoever did this, and whomever has a problem with the work I do, you'll never stop me, and you won't intimidate me or my family. I'm doing this because I believe in kindness and I believe in people, even people filled with hatred just like you. I would gladly meet you for a coffee to try to help you get rid of that anger, but I will not stand idly by and let my family go through this. I've been bullied almost all my life, so this is nothing new to me. The difference now is I face the bullies. I'm not afraid of you anymore. I have something amazing watching my back – kindness.

P.S. this is a genuine offer of a coffee, but I think it's only fair that you pay since you messed my front door. Have a wonderful day. 🙂

P.P.S. Will you please share this ASAP, so that whoever it was will see it?

P.P.P.S. This is another reason why I've been working on a global kindness event to raise awareness about the importance of kindness and generosity in every aspect of life. There's way too much hatred for my liking. The world needs more kindness.http://genkind24.com/faqs/

Kind regards,