Every now and then I like to have conversations with people about issues related to early childhood education and child care. This conversation covered a range of topics — from early childhood education to adoption to being present with children.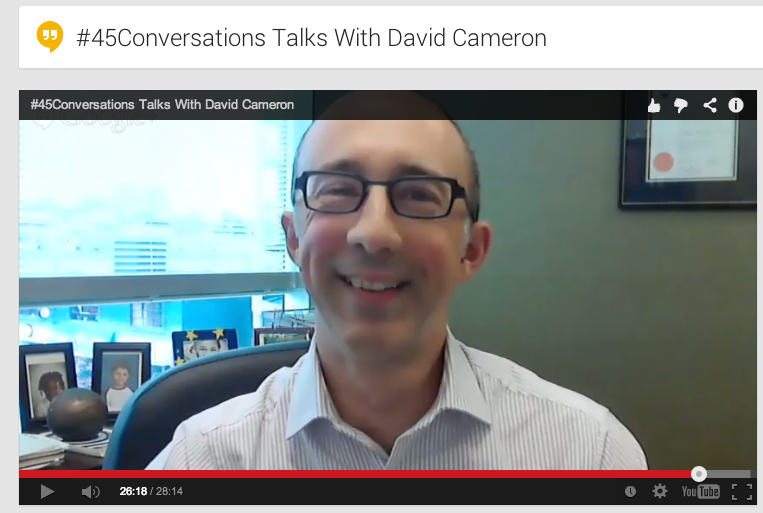 David Cameron was great in this conversation! We had such an amazing discussion. It's fantastic to have the opportunity to talk with colleagues around the world about the issues that really matter to them — especially when it's about topics like early childhood education, children, being present, technology and making sure kids have time & space to dream. 
Follow this link to watch our whole conversation — Talking About the Value of Early Childhood Education with David Cameron — I'm sure you will enjoy it.