Sharing More Stories from Child Care During COVID-19
Today, I'm pleased to share another child care conversation that I recently hosted. This one was with Meagan Brame, Owner of Saxe Point Day Care in Esquimalt, BC.
At the time we held this conversation there was still a lot of uncertainty about how funding and support for child care was going to unfold in British Columbia. Meagan and I were able to dive into a number of important areas that she and her team were trying to figure out. We also discussed how we were both feeling regarding child care in BC these days. Meagan has been working in the field since 1988, so she has a wealth of wisdom, knowledge and experience to share. I truly enjoyed this conversation and learned a lot. I am incredibly grateful to Meagan for agreeing to share her thoughts and experiences with all of us and am pleased to be able to share our conversation here on the 45 Conversations blog.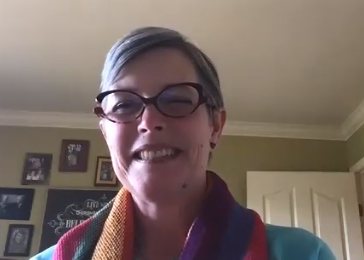 Meagan Brame (ECE, ITE, SNE, BA CYC) has been in the field since 1988. She started her career in Toronto, Ontario, moving to Victoria BC in 1989. Meagan has owned Saxe Point Day Care in Esquimalt, BC, since 1994. Saxe Point is a group centre for children 2.5 to 5 years of age.  Over the years Meagan has learned that she really enjoys working with children with support needs – she has spent a lot of time developing strong skills to support both the children and their families through the early years. Meagan is also a Municipal Councillor with the Township of Esquimalt making sure the voices of families and young children are heard.
Earlier Child Care Stories
Last week I shared a post of a conversation I had with Marley June Cummings about the challenges she and her team were facing related to the operations of Blue Heron Montessori.
Share Your Child Care Story
There's no doubt it's a complex time in the world right now due to COVID-19. In BC, child care programs have been considered an essential service and were not ordered closed by the provincial government. Navigating continued child care operations in the face of COVID-19 has proven to be more than a little complicated. To help document what has been happening, I have been hosting recorded video conversations with early childhood education and child care professionals. The purpose of this initiative is to help share what the child care sector has been dealing with during COVID-19 as well as to document how the many public policy decisions are impacting child care operators, children and families.
I am continuing having video conversations with early childhood education and child care professionals to better understand how they are managing in response to COVID-19. I'd love to talk with YOU and hear your story. Would you like to be part? Please go to the contact us page and send me an email. From there we can set up a time to record your story using a Zoom video call.