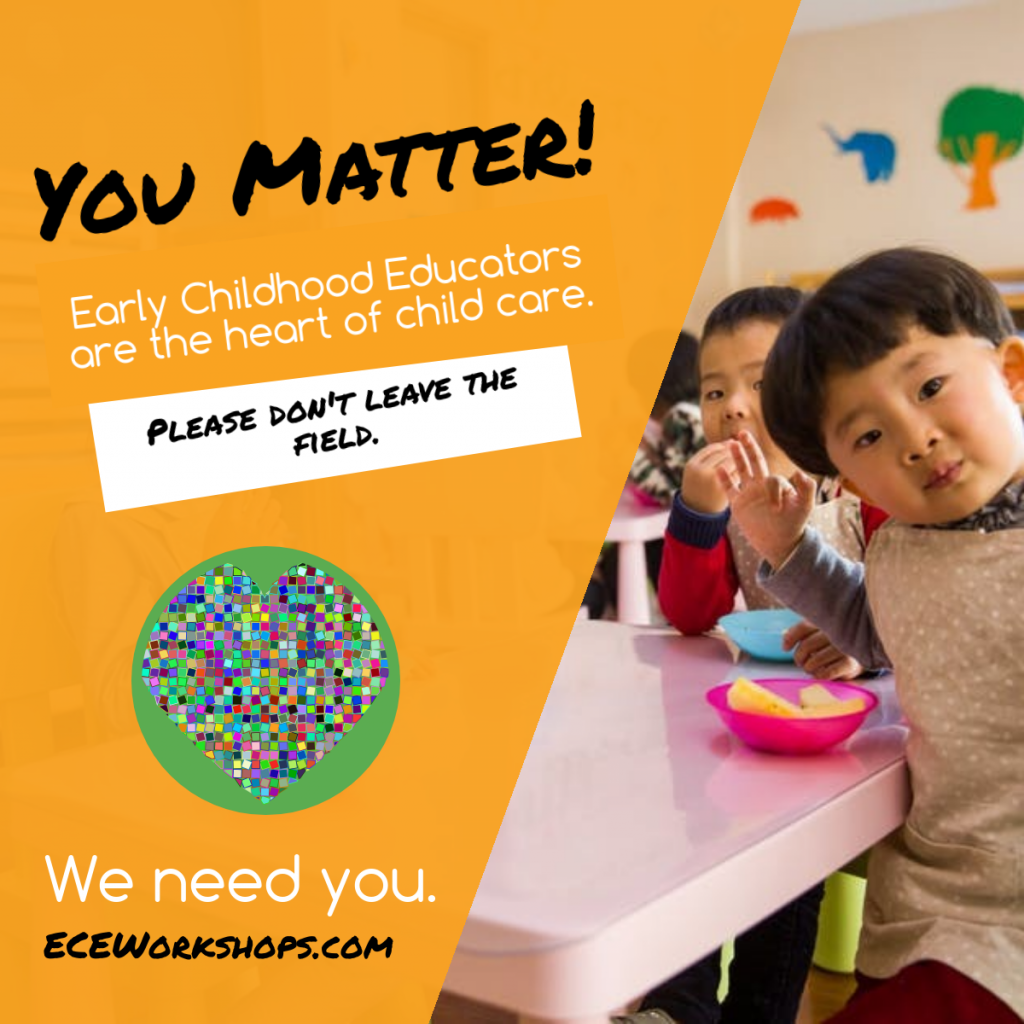 Early Childhood Educators are the heart of child care.
The work we do matters so very much.
If you're possibly thinking about leaving the field — please reach out and talk to another Early Childhood Educator before you make your final decision.
There are a million things that are amazing about the field of early childhood education — but — there are also challenges working in this field. And those challenges are real and can be tough.
Let's work together to support one another – through the good moments and the challenging ones too.
Together we can guide, mentor and help support one another. And that guiding, mentoring and support can happen in a multitude of ways.
Our field is broad and diverse. There are many ways for you to belong, connect and grow.
So dear Early Childhood Educators, find YOUR people in this field and let them be there for you.
We need one another — and professionalism starts with lending support to one another in ways that make us collectively proud of the many different ways that we work together.