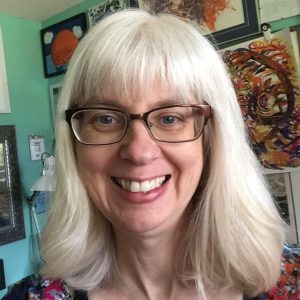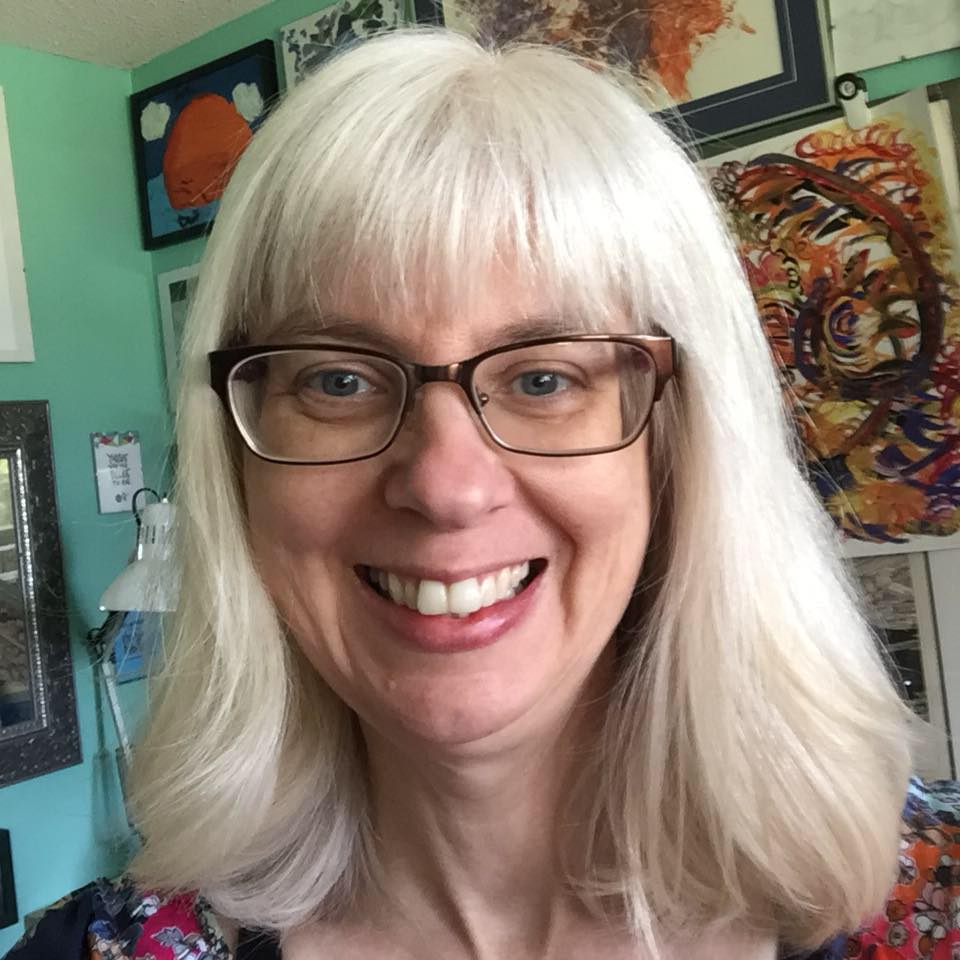 My name is Jane Boyd and I'm the Founder & CEO of 45 Conversations Media & Education. 45 Conversations provides a range of consulting, education & new media/content marketing related products and services on all things early learning & care and early childhood education. I'm also the host of #45Conversations; an ongoing series of online conversations that are held via Google+ Hangouts On Air about issues related to early childhood education and child care.
As an Early Childhood Educator with more than 25 years experience, I'm committed to facilitating conversations that support the early childhood education field, developing innovative online educational and face to face ECE training workshop opportunities and consulting on the development of high quality early learning programs. Virtually every project that I work on is influenced by social media, transmedia and content marketing. At 45 Conversations, we create spaces & opportunities (real & online) to learn, grow & connect. We are dedicated to serving early childhood educators, children, communities, entrepreneurs and employers.
What I Work On Through 45 Conversations
I am dedicated to making a difference for children and families. I do this by working on initiatives that are related to early learning & care, workplace child care programming and unique ECE training workshops for the early childhood education community. I'm frequently called on to speak at local, national and international conferences, workshops and community meetings.
Building Connections, Conversations & Collaborations
Partnering with early learning & care programs, product developers, events, business, communities and entrepreneurs; 45 Conversations develops conversation campaigns and partnerships designed to build awareness, drive interaction levels and influence the way people think about stuff that matters. We actively develop innovative and unique approaches to building community engagement.
We specialize in designing and delivering high quality, unique training experiences – in person and online. In short, we are an education & media company that's committed to building connections & collaborations in the online space that make a real difference.
Developing Customized Solutions & Real Relationships
Every day I have conversations with people about the things that matter the most to them. I work on lots of cool and interesting projects that are related to employee wellbeing, work-life, human resource and dependent care solutions. From wellbeing to child care to elder care, I understand the challenges that people and organizations are facing. I have worked with very small companies all the way through to huge global corporations. I love designing & developing high quality, customized solutions – in communities and for the corporate sector. I love working with people face to face and developing real human relationships.
My Early Learning & Care Certifications
I hold a range of certifications related to Early Learning & Child Care in Canada. These include:
Child Development Supervisor – Alberta
Early Childhood Educator – British Columbia
Early Childhood Supervisor – Prince Edward Island
Preschool, Infant & School Age Educator – Newfoundland & Labrador
Special Needs Educator – British Columbia
Titles & Labels – I Have a Few
There are so many labels and titles in life.  Here are some that describe me:
~ @boydjane ~ Founder ~ CEO ~ Forever Entrepreneur ~ Speaker ~ Writer ~ Conversationalist ~ Intentional Life Creator ~ Early Childhood Educator ~ Special Needs Educator ~ SOBCon Family Member ~ Honorary Misfit ~ Unique Thinker ~ ADHD Navigator  ~ Connector ~ Collaborator ~Believer ~Montessori Parent ~ Finder of Voices ~ Dreamer ~ Blogger ~ Cat Herder ~ Podcaster ~ Creator ~ Artist in the Making ~ Risk Taker ~ Mental Health Advocate ~ Mom ~ Autism Parent ~ Daughter ~ Wife ~
Disclosures & Relationships
I am Founder & President of 45 Conversations Media & Education Ltd.
I build relationships and my business with generosity and intention as my guide.  Generosity is my highest value, in business and in life.
I am a Director of Parents for Choice & Quality Society.
I'm the main Consultant who designed, developed, launched and managed the initial operations of the Ritchie Bros. Auctioneers Child Care Program.
I was a Co-Host of the Business Jazz Podcast in 2013 for about six months.
I'm a member of the SOBCon & GeniusShared family. I attended my 5th gathering of the community in 2014.
I'm a member of the #misfitcon community.
I collaborate with a number of colleagues around the world on various initiatives and projects.
I actively promote, support and explore opportunities for collaboration with members of the 45 Conversations Global Advisory Team. These people include: Liz Strauss, Roger Overall, Greg McQueen, April Ennis, Nick Kellet, AJ & Melissa Leon, Marti Konstant, Paul O'Mahony and Bernie Goldbach.
I'm beta testing a range of features for List.ly and provide frequent feedback to Nick Kellet, List.ly Co-Founder.
I'm in love with Prince Edward Island and do all that I can to support colleagues who are based on PEI.
I have conducted Conversations On Air for SocialHRCamp, SOBCon and Social Media Camp.
I provide a range of services to the corporate, government & community sectors.  Where necessary, I disclose information related to potential conflict of interest situations.
I'm currently developing a range of product and event partnerships to benefit the direction and work of 45 Conversations.  I will always identify affiliate links related to these partnerships.
I speak at and participate in a variety of online and face to face events.  Often in exchange for my participation/speaking, my travel and/or registration fees are waived/reimbursed.
Sometimes I'm sent product samples and/or books to review.  I only promote products and/or services that I feel benefit members of the 45 Conversations Community.
I have a child enrolled in Self Design and have been connected to multiple Montessori Schools in varying leadership and consulting roles.
I actively advocate for the unique learning needs of children with special needs and mental health conditions. I'm the parent of a child with Autism Spectrum Disorder.