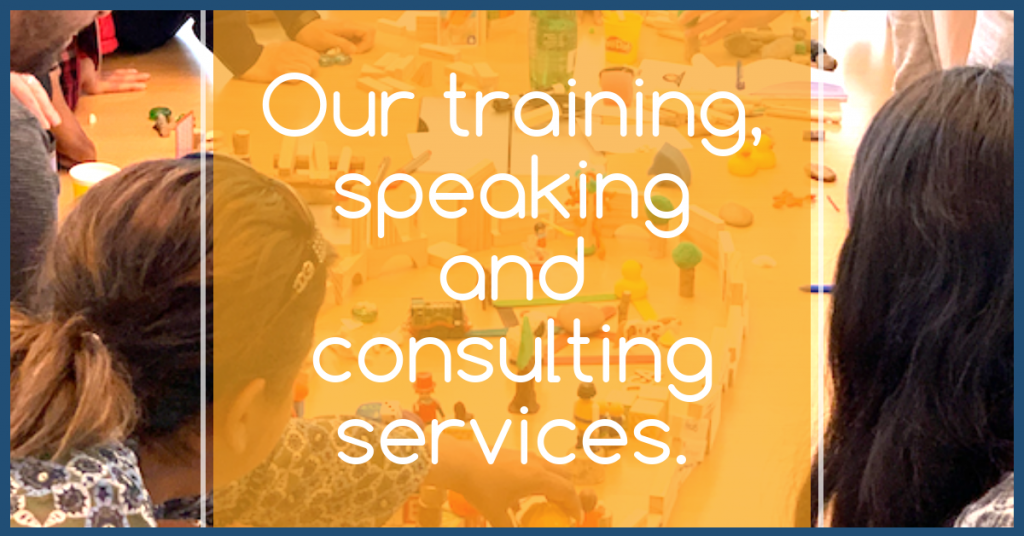 Who 45 Conversations Works With
Early Childhood Education Sector – Early Childhood Educators, Early Learning & Care Programs and Child Care Programs.
Business, Community & Government – Consulting, speaking and strategic planning related to child care, early childhood education and work-life harmony.
Services from 45 Conversations Media & Education Ltd.
Training, Professional Development & Education Resources

Online Professional Development for Early Childhood Educators through ECE Workshops
Face to Face Professional Development for Early Childhood Educators through ECE Retreats
Retreats for Entrepreneurs, Educators, Community Development and Key Stakeholder Groups.
Online Child Care & Early Childhood Education Resources
Consulting & Strategic Planning Services
Customized Speaking Engagements by Jane Boyd 

Areas of Focus:

Finding Your Voice — Speaking Your Truth
Why The Stories We Tell Ourselves Matter
Mindfulness & ECE Practice
Living with Purpose & Intention
Work-Life Balance
It's Not About Easy — It's About Following The Child
Inclusive Child Care
Teambuilding
Building Your Vision for Tomorrow
Other Customized Topics Available
To speak with Jane Boyd about the services that are offered through 45 Conversations please contact us here.