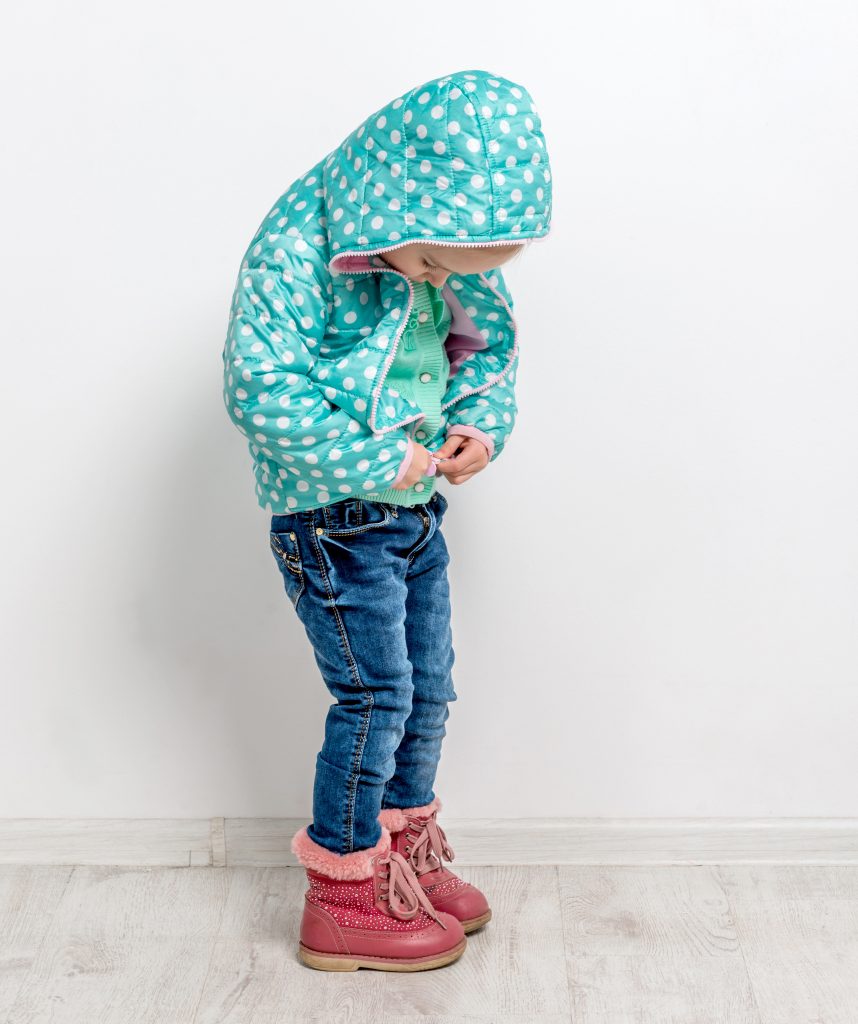 What is Montessori independence?
As the parent of 3 children who each attended Montessori preschool and elementary school I can attest to the level of independence that is possible for young children.
Jackets are something that parents and educators are often quick to want to help with — yet — sometimes it's worth it to slow down just a little.
Consider this simple image. Think about it carefully. Doing up a jacket is a great example of a practical life activity in a Montessori program. It is Montessori independence in action.
This child is focused. She's trying. And she's being independent. She's doing it herself! Of course you wish she was a little quicker — but — do your best to resist the urge to hurry her along. Practice patience. If at all possible — wait a few extra seconds! Let her efforts succeed. Resist the urge to do it for her. 
Following the child matters! If you would like more ideas and strategies related to supporting independence in young children be sure to check out our ECE Workshop — "It's Not About Easy – It's About Following the Child!" Lots and lots of Early Childhood Educators tell us that they love learning more about why following the child can make all the difference.