Empowering Children Through the Maria Montessori Method of Education: Engage, Explore, Discover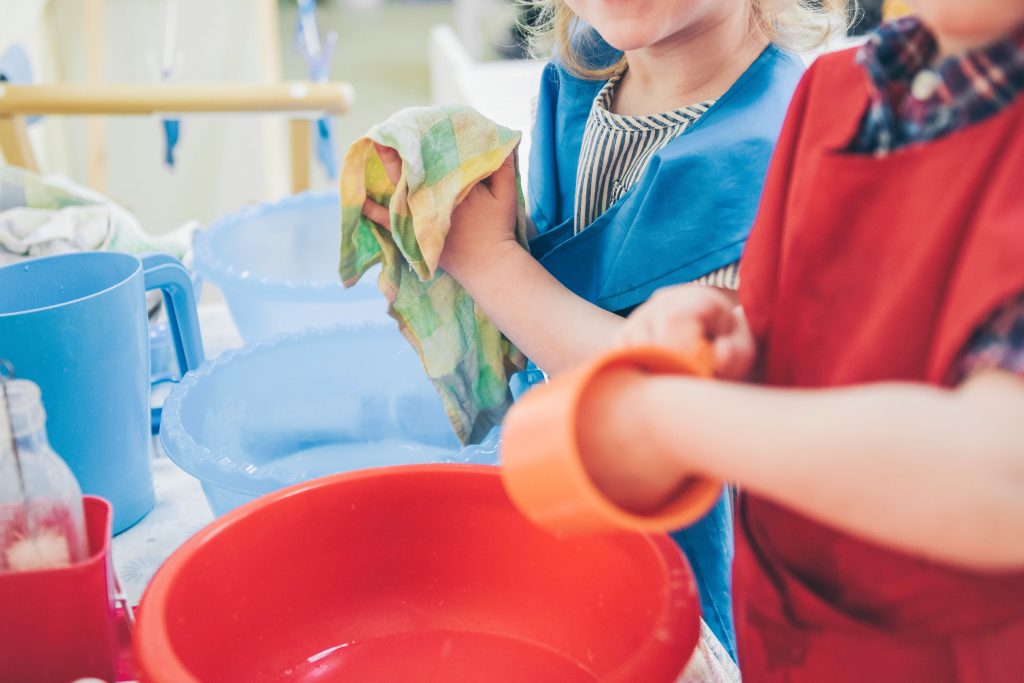 In my journey as an educator, first and foremost, the Maria Montessori method of education holds a special place. Why, you might ask? Because it places children at the heart of the learning experience. Now, imagine a classroom where children aren't simply absorbing information, but instead, are actively engaging, exploring, and discovering. That's Montessori for you. So, today, I'll take you through some of its core tenets and additionally, share some practical examples of this transformative method in action.
Understanding the Heart of Montessori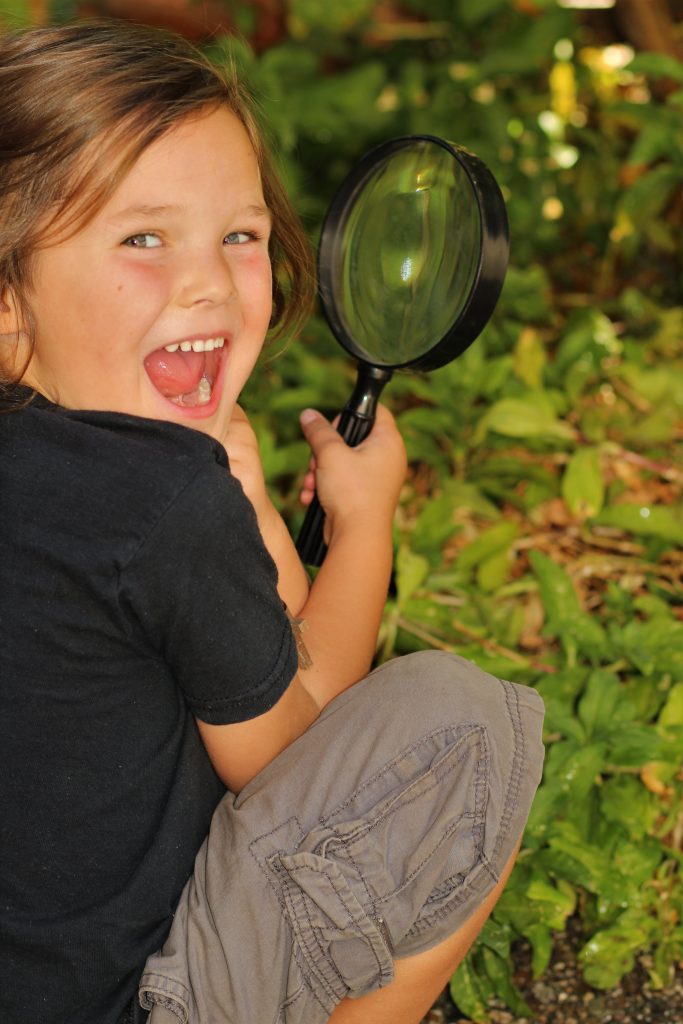 At its core, the Maria Montessori method of education understands a simple truth: children are naturally curious. Think back to when you've seen a child in a garden, marveling at the tiniest insect or asking endless questions about the world. Montessori channels this innate curiosity into structured learning experiences.
Example: In a Montessori classroom, rather than merely telling children that leaves perform photosynthesis, children might be encouraged to study plants, understand their life cycle, and explore the process themselves with hands-on materials.
The Beauty of Independence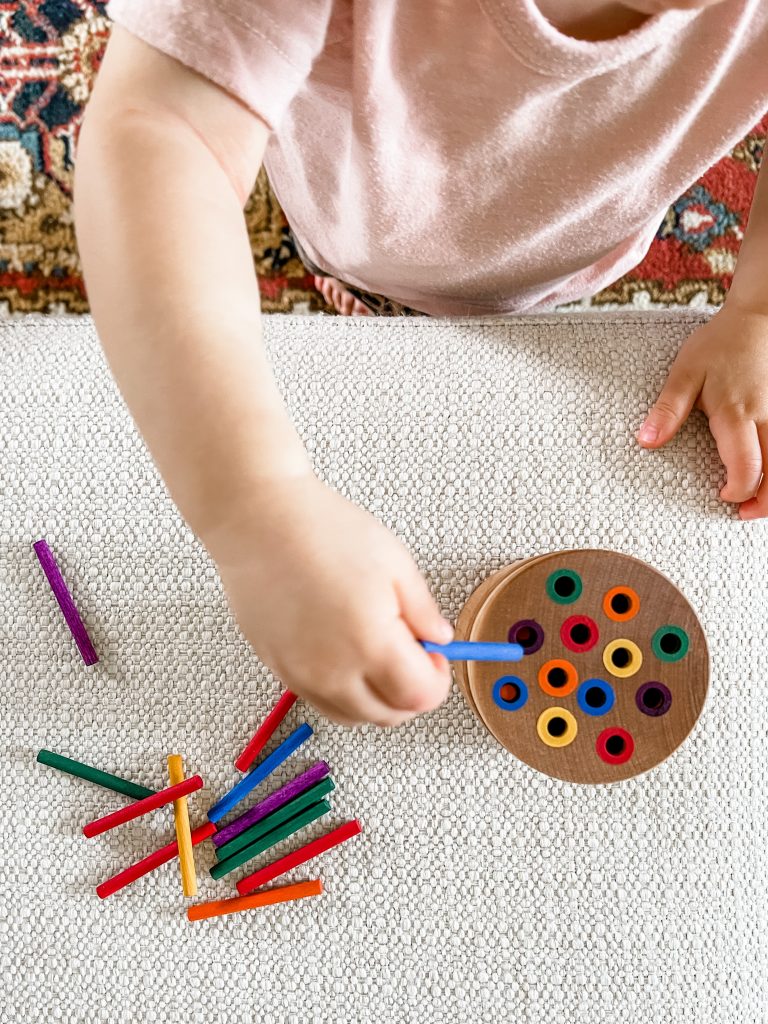 Montessori places a big emphasis on fostering independence. It's not just about doing things by oneself but understanding and learning at one's own pace.
Example: Imagine a classroom where children choose what they want to learn. A child might spend extra time reading a book they love, while another immerses themselves in a puzzle. This freedom, guided by the educator, lets them take charge of their learning.
Guided Exploration: The Role of the Educator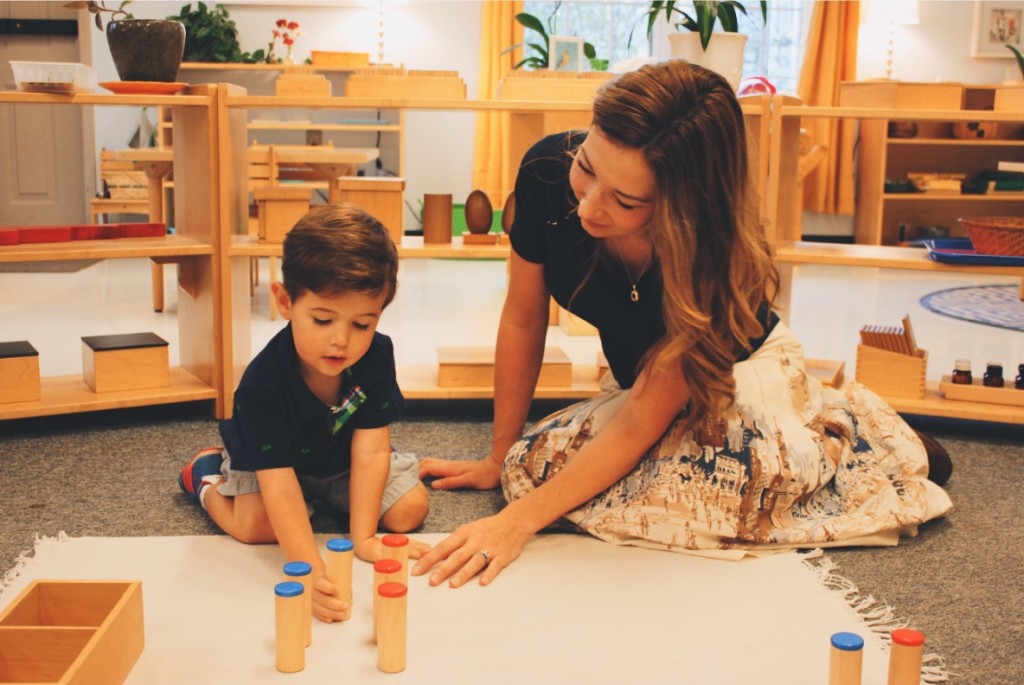 Educators in the Maria Montessori method of education are like gentle guides. They don't dominate the classroom but instead observe, stepping in when necessary, setting up the environment for exploration, and always ensuring each child's needs are met.
Example: A child having difficulty distinguishing sounds might be introduced to the Montessori sound cylinders. Through these hands-on tools, the subtle differences in sounds suddenly become more discernible and easier to understand.
A Thoughtfully Prepared Environment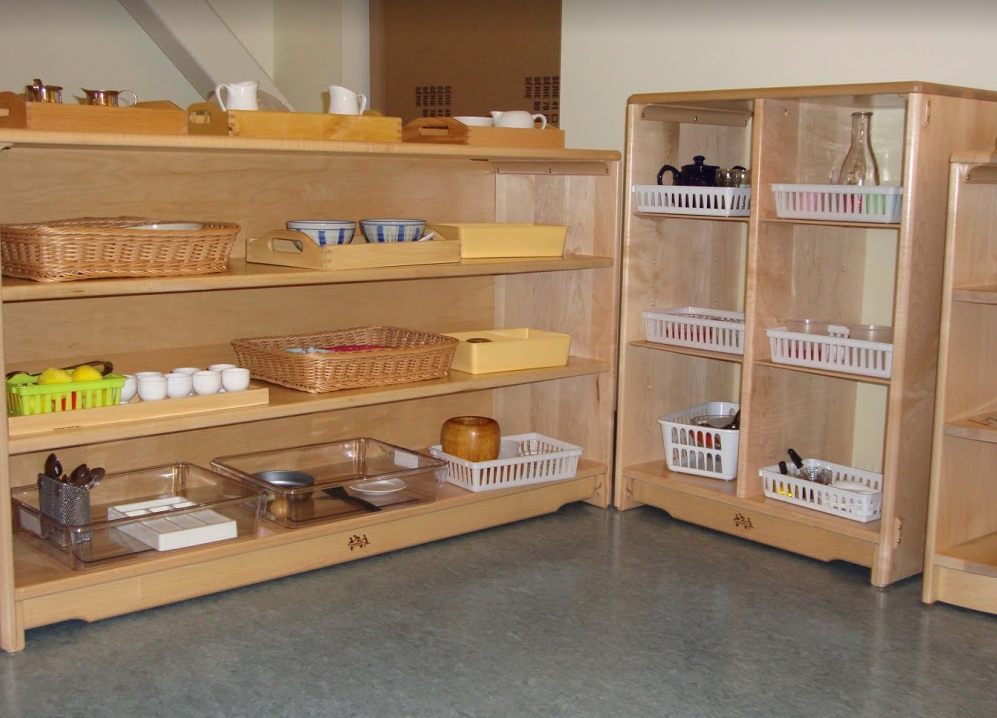 Every item in a Montessori classroom is carefully chosen. The room itself is designed to spark curiosity.
Example: Low shelves filled with tactile materials, including practical life materials for daily skill development, a quiet corner with books tailored to various reading levels, and tables suited for group activities. Everything is accessible, inviting children to engage, explore, and learn.
Tools that Engage and Educate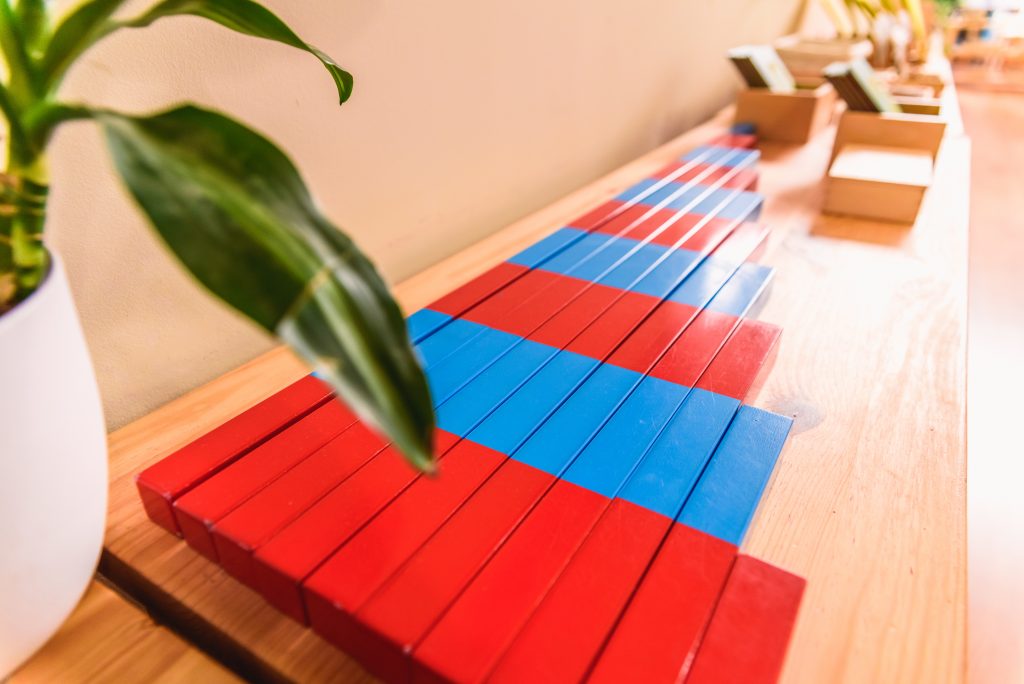 Materials in Montessori are not mere toys. Each has a purpose, designed to guide learning and discovery. The beauty of the Maria Montessori method of education shines through these materials.
Example: Consider the "number rods," a set of ten rods varying in length from 10 cm to 100 cm, colour-coded in alternating segments of red and blue. Children use these rods to grasp early mathematical concepts, visually understanding numerical order and physically measuring length, all while honing their motor skills as they arrange and compare.
Embracing the Whole Child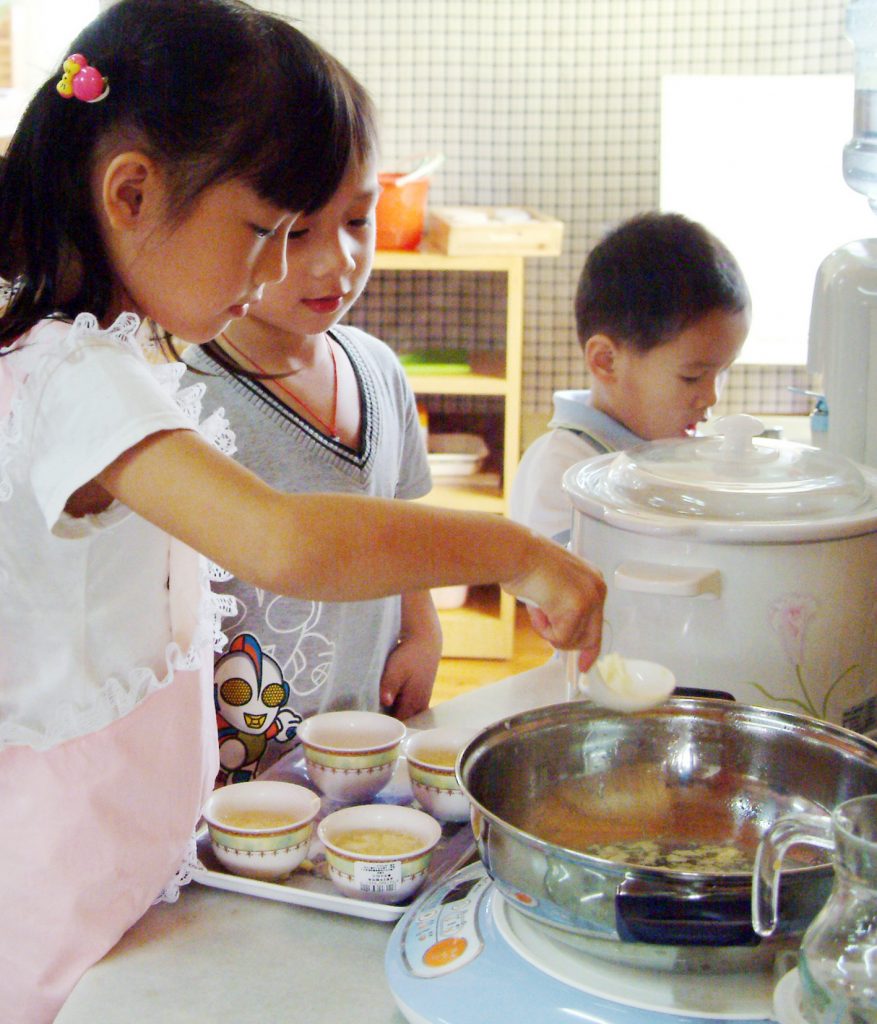 While academics are important, Montessori recognizes that emotional and social development is equally vital.
Example: Group activities where children collaborate on a project foster teamwork. Through simple tasks, like setting up a snack table together or serving food, children learn responsibility, sharing, and cooperation.
Creativity in Montessori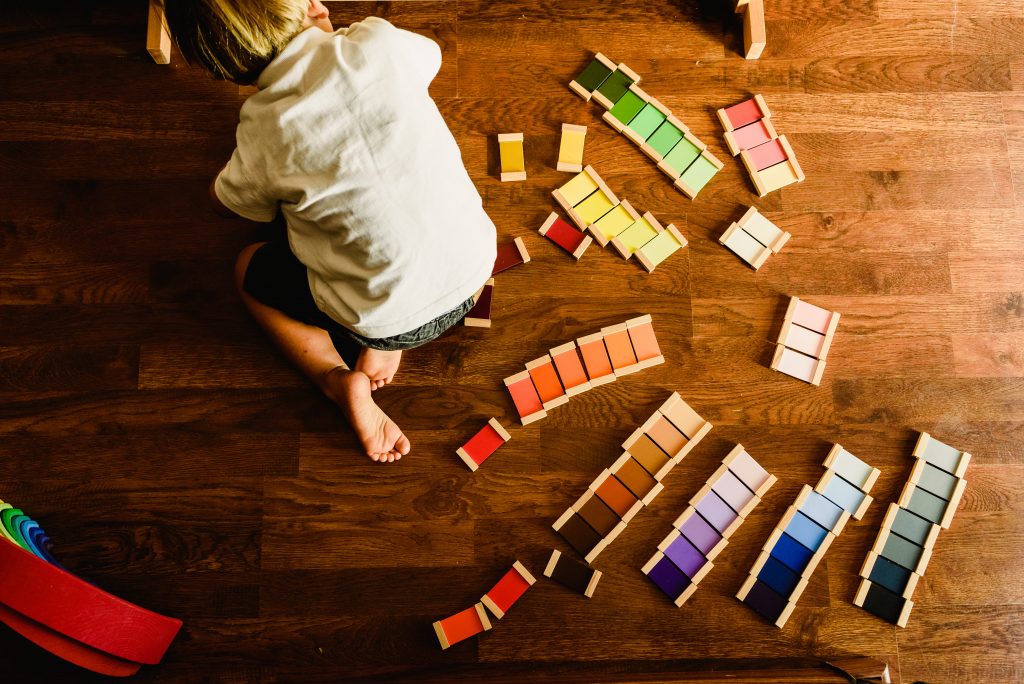 The Maria Montessori method of education is a haven for young imaginations. Beyond structured tasks, there's ample room for creativity.
Example: Consider the Montessori colour boxes. Children are presented with varying shades of colours, from the lightest to the darkest. At first glance, it might look like a simple sorting task. However, the true beauty is watching a child create gradient mosaics or colour-inspired art projects. By distinguishing between subtle shade differences, they are not only refining their visual senses but also laying the groundwork for art projects that blossom from understanding colour nuances. Imagine a mini-artist, with the foundational knowledge of colour gradients, blending and creating artworks that speak to their unique perception of the world around them. This hands-on interaction with colours fosters both their analytical and creative minds.
Social Skills and Emotional Growth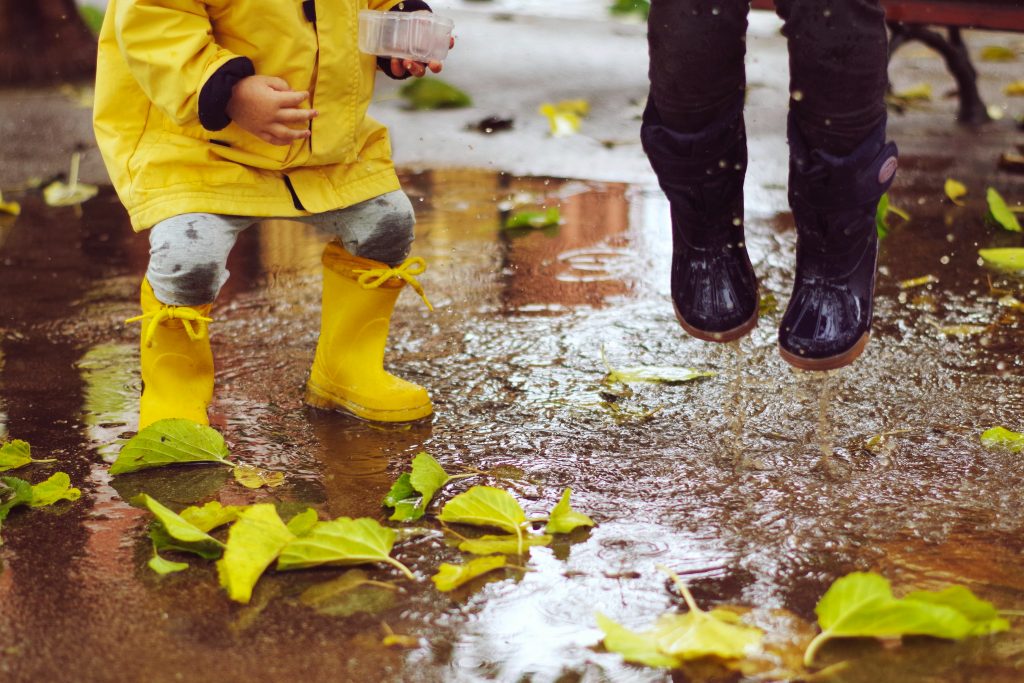 Montessori isn't just about individual growth. It's about building a community.
Example: Outside after a rain, a small group of children put on their rubber boots and head to a sizeable puddle. They take turns jumping in, watching the ripple effects, and comparing the sounds. Some might be trying to measure the depth with sticks, while others point out reflections or the movement of leaves on the water surface. As they share their observations and joy, they're not just playing; they're learning from one another, experiencing nature's beauty, and understanding the cause and effect in a fun, tangible way. These simple, shared outdoor experiences foster camaraderie, respect, and a deeper connection to the natural world around them.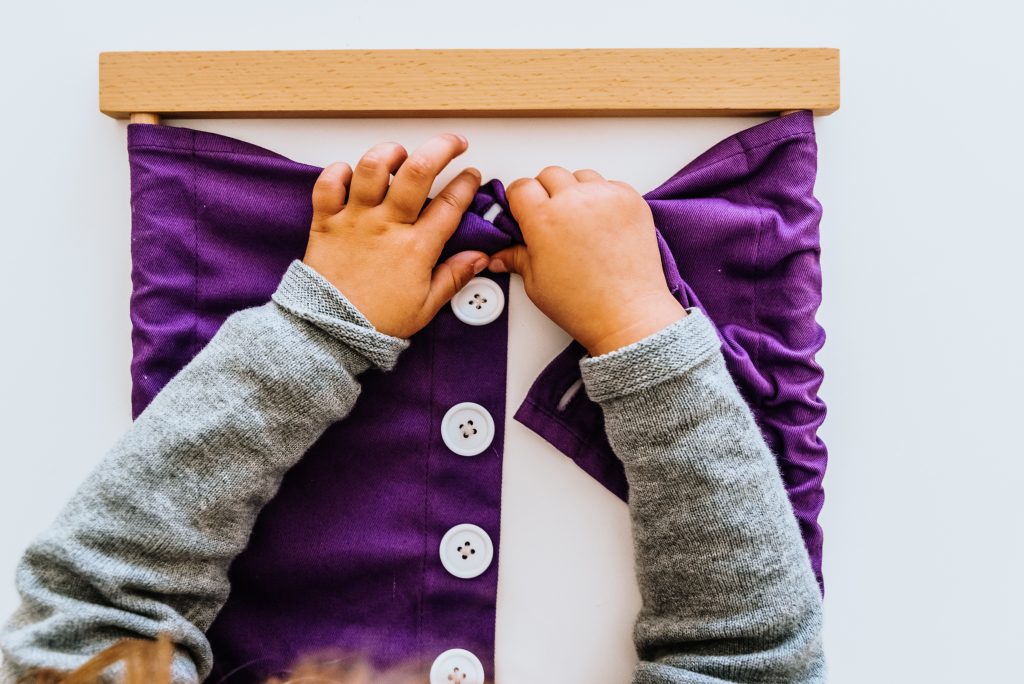 In summing up, the Maria Montessori method of education stands out as a holistic, child-centered approach that deeply respects and values each child's unique pace and interests. Indeed, it's more than just a teaching method; in essence, it's a philosophy that comprehensively nurtures the heart, mind, and spirit. Furthermore, as we delve deeper into its principles and practices, we come to realize its profound impact. By embracing these core values, we don't just educate; rather, we champion an education that equips children not only with academic knowledge but also prepares them adequately for the myriad challenges and wonders of life, ensuring they grow into well-rounded individuals. Ultimately, Montessori is a testament to the transformative power of education when it truly centres on the whole child.