Hello, passionate educators! Our last rendezvous around the Montessori Practical Life area helped us understand its significance in early childhood education. This time, we're going one step further. Let's delve into how you can enrich your classrooms with a broader spectrum of practical life activities.

Expanding the Horizon: Practical Life Activities 2.0
While we have seen traditional activities like pouring, polishing, and dressing frames, there's a universe of opportunities to make practical life activities even more diverse, challenging, and culturally relevant.
Introducing International Cuisine: Let children explore different cuisines by allowing them to help prepare simple international snacks. This can be a sensory experience as well as a culinary one.
Eco-friendly Practices: In line with the Montessori principle of caring for the environment, teach children about recycling, composting, and gardening. Activities like separating waste, planting seeds, and understanding the life cycle of plants can be integrated.
Digital Age Activities: While Montessori emphasizes hands-on activities, introducing children to basic digital etiquette can be a modern addition. This could include tasks like safely turning on devices, using educational apps, or understanding the concept of digital privacy. Remember to follow your program's screen time policy!
Community Involvement: Activities that foster a sense of community can include organizing small charity drives, creating greeting cards for local seniors' homes, or understanding the roles of community helpers.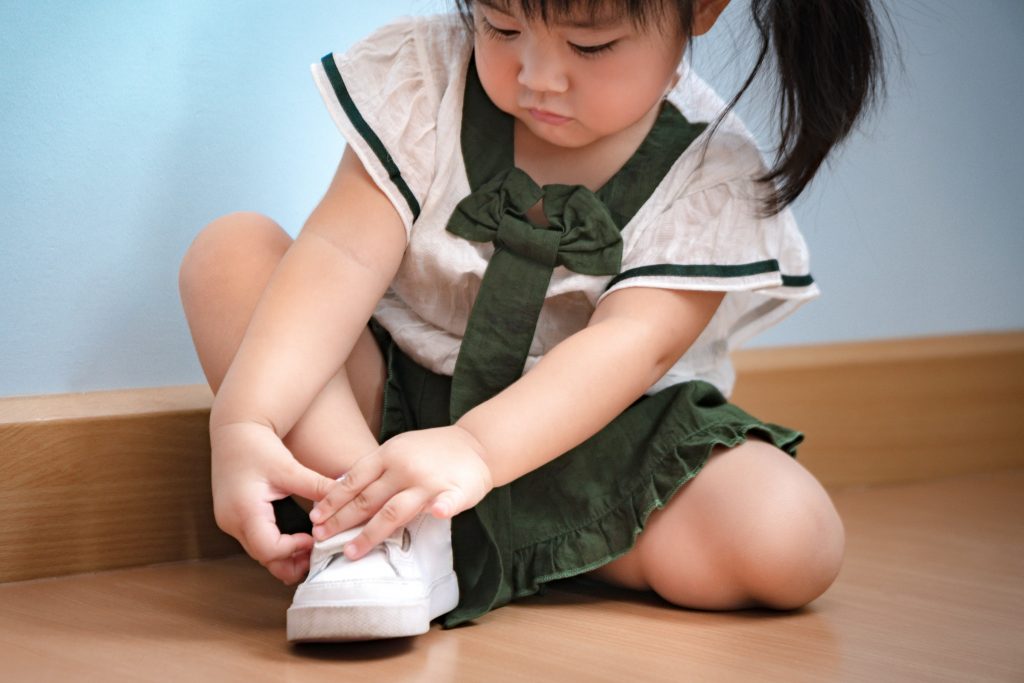 Customizing Practical Life for Canadian Diversity
Our beautiful Canadian mosaic offers a unique platform to customize practical life activities:
Celebrating First Nations Traditions: Incorporate indigenous teachings, like understanding the significance of the medicine wheel, creating simple beadwork, or engaging in storytelling sessions.
Seasonal Activities: Given our distinct seasons, incorporate activities such as making maple syrup candies in winter, leaf pressing in fall, or understanding the lifecycle of Canadian wildlife.
Understanding Local Cultures: Depending on the province, integrate French-English translations in activities or celebrate local festivals like Quebec's Winter Carnival.
Materials and Resources
While authentic Montessori materials are preferred, creativity can reign supreme. Thrift stores, local craftspeople, or even natural materials can be valuable resources. Additionally, reach out to parents or community members; they might offer unique insights or cultural contributions.
Professional Development
For educators keen on enhancing their understanding, consider Montessori workshops that delve deeper into Montessori and practical life activities. These workshops can provide demonstrations, variations of activities, and techniques to present these tasks to children.
Collaboration is Key
The Montessori community, both globally and within Canada, is vast and resourceful. Collaborate with other educators, join online forums, or attend Montessori conferences. Sharing experiences and strategies can lead to a richer classroom experience.
---
Final Thoughts
Montessori practical life activities are, indeed, the backbone of Montessori education. They provide a holistic foundation for children, paving the way for their journey of self-discovery, skill acquisition, and global citizenship. By diversifying and enriching these activities, we offer them a broader, more inclusive world view.
Keep the Montessori flame alive, dear educators! And remember, every tiny hand that pours, polishes, or prepares is a step closer to a competent, compassionate adult. Stay curious and continue to inspire!