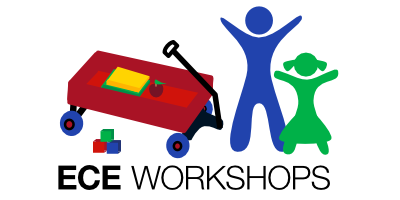 Get Ready to Begin!
This page confirms that ECE Workshops has received your registration for:
Implementing Montessori-Inspired Practical Life Activities
This online workshop is delivered via secure webpages that you must enter a password to access. Shortly you will receive an email with information about how to access the webpages.
WORKSHOP DESCRIPTION GOES HERE
Upon successful completion of this workshop you will receive a numbered certificate confirming 10 hours of professional development from ECE Workshops.
Your Registration Email Should Arrive Very Soon
Very soon you should receive an email from us with your workshop information. This usually happens pretty quickly but it may take up to an hour or two. Please note that some email providers may treat the emails we send as spam. If you don't see our workshop email arrive, please be sure to check all of your email folders — spam, trash, promotions etc to ensure the workshop emails arrive correctly. If you use Gmail, you might find our emails arrive under another tab or in a promotions folder. Most of our workshop emails will contain images. You may need to set your email to "display or allow images."
We use several different companies to support the delivery of learning materials and our professional development certificates. They are called Infusionsoft, Keap, Podio and Globiflow. At the bottom of all of our emails you will notice an unsubscribe link. We are obligated to show you this link based on email spam regulations. Please don't click on the unsubscribe link or you will no longer receive the workshop materials and your registration in the workshop will be discontinued. In addition, we will be unable to send you your professional development certificate when you are finished the online workshop.
Questions or Concerns?
If for some reason you are unable to locate the emails we have sent to you for this workshop please let us know by sending an email to Jane @ 45Conversations.com
Please wait at least 3 hours from your time of purchase before you send your email — because sometimes the internet is slower than it should be, which can cause delays in relation to our emails being sent out.