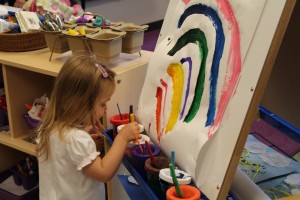 Resources for Designing & Developing New Child Care Spaces in BC
There are a great many questions that arise when developing a new child care program. Quality child care design brings together a lot of moving parts. Knowing what's involved, how to start and things to consider when it comes to child care design is critical. Below are several resources specific to child care in BC that will be of assistance to individuals and organizations considering establishing new child care spaces in BC.
Child Care Licensing Regulation
The recent funding for new child care spaces in BC is for the development of spaces that are licensed. It's important to note that licensed child care facilities are required to work in compliance with the Child Care Licensing Regulation. These regulations are the minimum requirements that all licensed child care programs in BC are required to meet. In many ways, the Child Care Licensing Regulations serve as a foundation for a high quality program to be built upon. That said,  where possible — it's a good idea for programs to not only meet —  but to exceed the minimum requirements that have been established within the Child Care Licensing Regulation.
Understanding what's involved in designing a quality child care program can be confusing. The Provincial Government offers quite a helpful range of information  to support child care program development and operation. You can find more about that here.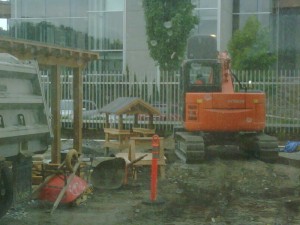 Where To Find More Information on Child Care Design and Development
How a program goes about meeting the child care licensing regulation is based upon many factors. A lot depends upon budget, available space, program type, ages of children to be served, program philosophy etc. There is a lot to consider when it comes to the development of new child care spaces.
Below are some additional resources related to the design and development of early learning and child care spaces.
The City of Richmond – Child Care Design Guidelines
The City of Richmond has an excellent and very informative document explaining the guidelines recommended in the design of and the technical considerations necessary for the development of new child care facilities within urban environments. From safety to security concerns, this document covers a lot of helpful and easy to read resources and recommendations for the creation and development of safe and secure, educational, and fun child care spaces.
The City of Vancouver – Child Care Technical Guidelines
The City of Vancouver provides another resource that is useful in terms of designing and creating new child care facilities. Much like the City of Richmond's document, this document provides technical and design elements necessary to the development of new child care facilities. This document delves further into the technical and architectural aspects of creating the actual buildings, spaces, and programs within a child care facility, citing multiple companies that have proven successful to use in the past when it comes to building good quality child care facilities with appliances and fixtures specifically designed for child friendly environments.
Vancouver Coastal Health – Design Resource for Child Care Facilities
Vancouver Coastal Health provides a design resource for creating new or renovated child care spaces that incorporates the needs of the children, families, and communities involved in its designing and budgeting.
The BC Aboriginal Child Care Society  – Many Resources Available!
The BCACCS has produced several publications in partnership with various colleagues in the field of Early Childhood Development. Many of these publications include information about best practices and approaches in Indigenous early childhood programs. It is beneficial for programs to take into consideration the needs of Indigenous children when designing new child care spaces.
Let's Play Project – Creating Accessible Play Spaces
While this toolkit speaks to ways to make school play spaces more inclusive; it's still a valuable resource for early childhood programs when it comes to the development of outdoor play areas for child care programs.
Child Care Options – Child Care Design Architects/Outdoor Playspace Designers
Several years ago Child Care Options put together this list of architects who work in the area of child care design and outdoor play areas.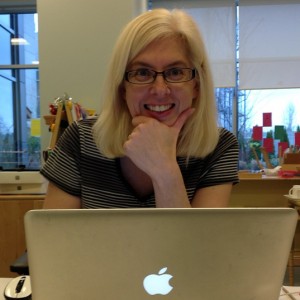 Make Sure You Have a Voice for Child Care at the Table
One of the critical elements to designing a high quality child care program is ensuring there's an experienced and educated voice for child care at the planning table — right from the beginning of the project. This will help the project to go more smoothly, to more easily meet the child care licensing regulation and will also reduce the possibility of costly design errors when the project is under construction (or renovation.)
Need Help with Child Care Design or Program Development?
45 Conversations provides an array of consultation and program development services related to early learning and child care projects. If you are working on a project that you need assistance with please contact Jane Boyd to further discuss the needs of your project. Employers who are considering the development of workplace child care might also find this information helpful.
---
This post was researched and written by Pricilla Westlake and Jane Boyd.