Ideas for Child Care Directors, Program Operators & Early Learning Agencies

If you're a Child Care Director, Program Operator or Manager of an Early Learning Agency then you're very likely aware that professional development opportunities are something that your Early Childhood Educators are constantly seeking. Not only is professional development required to maintain an early childhood educator's license or certification in many areas — but it's something that has the potential to make a true difference in the quality and day to day operations of the child care program that you manage. That said, with limited time, resources and budget — ensuring that the members of your team are able to participate in professional development can be challenging. So what should you do? What can you do?
Here are a few ideas that are sure to help you when it comes to developing professional development for the members of your child care team.
Plan Ahead for Annual Professional Development Days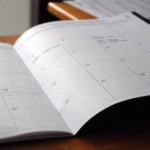 Sure — we all have good intentions when it comes to professional development, but the reality is that far too many programs forget to actually plan for annual professional development days. When this happens, the days get overlooked or set aside. In many cases, they simply never happen. I was recently in a centre that had a policy for annual professional development days — yet nobody could recall the last time one had occurred.
So plan in advance for annual professional development days. Consider the needs of your program and your early childhood education team. And then choose a certain number of days to hold annually. 3 is a great place to start — 6 is even better. Once you have selected the number of days that you will have, then get them on your calendar! Make them firm dates — in other words don't change them unless you absolutely must. Inform your team and your parents well in advance of the dates. When you plan ahead — the your professional development days will happen with ease.
Recognize What Professional Development Offers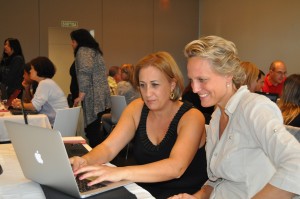 Professional development days are a gift. They are an incredible opportunity to grow your team, to build stronger connections and to enhance the knowledge of each member of your child care team. And they are a great time to nurture relationships with other community based professionals too.
Throughout the year be planning for each of your professional development days. Where possible, involve members of your child care team in this planning too. Ask for their input, ideas and suggestions.The more your team is involved in the preparation and planning for the professional development days, the more engaged they will be in the actual learning experience.
What Professional Development Is & What It's Not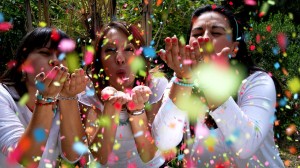 Great professional development will offer your team the opportunity to grow individually and collectively. It will nurture them and it will challenge them. It will enable them to focus their learning on areas and topics that are relevant to their current practice as Early Childhood Educators. And specifically to the needs of your child care program too. Great professional development should be energizing and joyful!
The professional development you offer should be responsive to the learning needs of each of your educators. It should support curiosity and respect the diversity of philosophical opinions that may exist among the various members of your team.
Great professional development also respects the variety of learning styles and differences that will exist among the members of your child care team. Get to know what those styles and difference are — by observing your staff, asking them questions and getting to truly know them as individuals. Your professional development should respect both the introverts and the extroverts on your team. And the learning environment you create should make team members comfortable — even when what they are learning takes them outside of their natural comfort zone.
Don't mistake a professional development day for a regular staff meeting. It's not. And it's not the time for you as the Child Care Director to roll out the "5 new guidelines or policies about something — unless what you are sharing is truly connected to the specific focus of the learning that is on the agenda for that specific professional development day. Unfortunately, I see this far too often — professional development days that are taken over by the pressing needs of Administration. Sure — there are important messages or things you need your team to know — but how you tell them these things matters. It's far better if you connect policies, procedures and other similar matters to broader learning outcomes. Your team will respond better, be more engaged and will better understand why you are doing what you are doing.
Need Help Planning Professional Development for your Child Care Program?

There are a great many resources available online when it comes to professional development. What's important to consider though, is exactly how what you plan to offer directly relates to your program and team needs. Once you know this it becomes easier to know where to turn for further assistance, what kind of guest speakers your might invite or what additional information you might need to support your vision for a high quality professional development experience.
45 Conversations provides a range of professional development opportunities for child care programs, Early Childhood Educators and Centre Directors. From face to face to online video education to customized learning modules — we are able to support the specific needs of your program.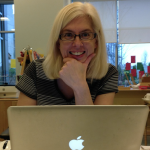 For further information, please contact me — Jane Boyd — I would be delighted to work with you and your team.