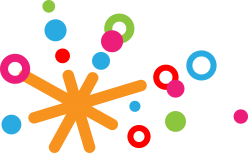 Supporting Practice, Advocacy, Research, and Knowledge | April 28-29, 2017 | UBC, Vancouver
SPARK: The Early Years is a conference being hosted this weekend by graduate students from the SPARK Program at the University of British Columbia on Friday April 28th and Saturday April 29th, 2017.
The pre-conference will be held Friday April 28th from 2pm-7pm at a cost of $10 and will include a light dinner. The pre-conference will include tours of UBC Childcare Centres and of the UBC Infant Studies Centre both of which will be followed by an exciting discussion with an expert panel.
The main conference will take place Saturday April 29th from 9am-5:30pm for a cost of $20. Dr. Peter Moss is the keynote speaker for the conference, which will also have workshops, presentations, a children's art exhibition, posters and sharing circles. There will also be a book launching taking place at the conference by First Nations authors Harlan Pruden and Sharon Shorty called "Gamma Susan Can't Go Hunting".
SPARK: The Early Years is a conference for early childhood educators, advocates, researchers, and policy makers. SPARK promises that all attendees who require Professional Development hours will receive a Certificate of Attendance.
Location
Ponderosa Commons
6445 University Boulevard
Vancouver, BC Canada V6T 1Z2
For more information on this conference visit SPARK: The Early Years
Click here for the registration form.