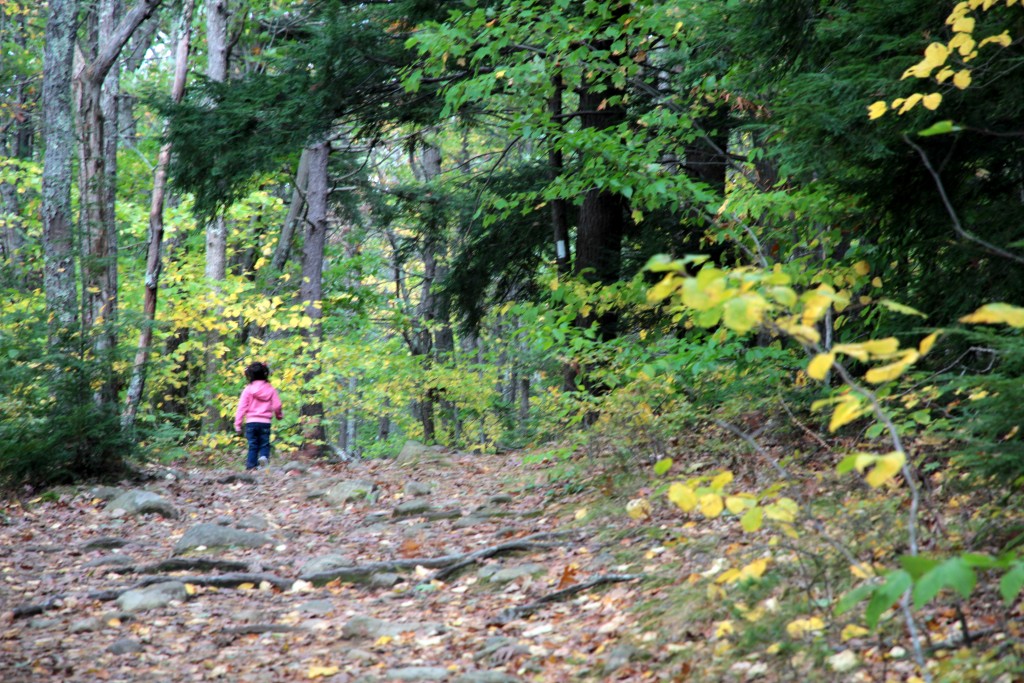 In recent months, interest in the implementation of outdoor classrooms and outdoor learning environments seems to have grown given the ongoing challenges related to COVID-19. Schools, early childhood education, child care and community recreation programming have all been working to adjust how they operate so as to be able to continue offering services to children and families.
This post brings together a range of different ideas, resources, articles, videos and more related the joys, challenges and logistics of operating outdoor learning and care programs. Obviously there is a lot to consider when it comes to the implementation of outdoor classroom programming and learning. This post attempts to cover some of the different approaches that have been taken during COVID-19 as well as by some programs prior the pandemic.
A Look at Outdoor Learning & Outdoor Classrooms
United States
(null)
(null)
Nature Preschool at Chippewa Nature Center, 400 S. Badour Road in Midland, is giving families even more of what they love. This year, classes will be held entirely outdoors (except in the event that Michigan weather prevents from providing a safe learning environment), and is now accepting registration requests for the 2020-21 school year, its 14th year of operation.
GREENFIELD – Nearly the entire student body arrived to the Greenfield Center School on Wednesday for an in-person start to the school year – and they did so without stepping foot into the building.Instead, scattered throughout the 2-acre property on…
WALNUT HILLS, Ohio (WKRC) – Students at Mercy Montessori will enjoy some of their classes outdoors. Principal Patty Normile has been working with parents and experts for months on plans to make the school safe. She has set up tents outdoors to create spaces for teachers to hold some classes.
With many brick-and-mortar schools throughout the U.S. closed this fall amid the pandemic, some districts and educators are looking to move classes outdoors – an alternative that proponents say could allow students and teachers to safely return to in-person instruction. The concept of outdoor schools isn't a new one in this country.
Teachers at Prairie Hill Waldorf School in Pewaukee, Wisconsin, will teach students in person this year, but a significant part of the day will be spent outside. Fourth-grade teacher Lindsey Earle decided to build an outdoor classroom that will be used throughout the school year.
DETROIT – While many Michigan schools have decided learning will have to be done remotely this fall, the Detroit Waldorf School is working to create a safe in-person learning environment for students. Ignacio Moreno Elst has been helping since the stay-at-home order was lifted .
Take a peek at the Early Childhood outdoor classroom. The kids are loving being back at school!
With the academic year about to begin, schools across the country are wrestling with how to bring students back safely–even as COVID case numbers continue t…
Learn about our approach to outdoor play and see our amazing outdoor play space and garden! The Children's Center is open to the children of faculty, staff, …
(null)
Australia
Biophilic design in schools is now a necessity. This may not seem like such an extreme statement when it is viewed within the context of both the current COVID-19 pandemic and the climate change crisis.
Parents fed up with screen time and indoor activities are turning to the Danish concept of forest schools to get their children playing outside. In Denmark, …
Canada
Read Story Transcript As politicians and school boards grapple with the challenge of how to safely reopen schools in the fall, some education experts are suggesting a simple solution – hold class outside. The idea was recently suggested in a report released by Toronto's Hospital for Sick Children .
(null)
Toronto SickKids Hospital recommended in a June report that schools adapt to COVID-19 using outdoor learning. Why then is the B.C. government not including outdoor learning in its return-to-school plan? Learning outdoors can help us address COVID-19 concerns and improve students' learning outcomes, as well as their physical, mental and emotional health.
Whether and how schools will reopen in September given COVID-19 has been discussed in news and social media throughout the summer. Smaller class sizes, alternating attendance patterns, face-to-face or online instruction and equipment such as mandatory masks have been debated by both politicians and the public.
A commentary by an instructor in Early Learning and Care at Camosun College. Dr. Bonnie Henry has been urging us to go outside. Over the past years, research has demonstrated the value of simply being outside. Our physical and mental well-being are supported by fresh air, trees and all the life found outside.
Katie and Aaron Suek own land in Grandora, Sask., just west of Saskatoon. They aim to restore 71 acres of the former crop back to its native features in a project they call the Restoring 71 Project. In response to COVID-19 restrictions, the family has now created an outdoor classroom as part of the Restoring 71 Project.
Getting kids outside and into nature to learn has plenty of benefits, but some parents and teachers say they're not sure how outdoor classrooms and outdoor learning, which the province is encouraging in its back-to-school plan, could work this upcoming school year.
United Kingdom
We take a look at the Outdoor Classroom in the woodland here at Swanbourne House School. Outdoor Education Programme aims to awaken a curiosity and connectio…
(null)
(null)
Denmark
Children are running wild in the mud, climbing high into trees and playing with knives, but no one is telling them off. This is kindergarten… Danish-style. F…
Helpful Guides and Booklets About Outdoor Classrooms
Below is a list of several different resources related to outdoor learning, forest schools and outdoor programming with children.
Forest and Nature School in Canada from Forest School Canada.
Get Outdoors – An Educator"s Guide to Outdoor Classrooms in Parks, Schoolgrounds and other  Special Places.
Creating an Outdoor Classroom – School Food Garden Implementation Manual
Classroom Management – Outdoor Teaching Strategies from Evergreen
Landscape and Child Development – A Design Guide for Early Years-Kindergarten Play-Learning Environments from Evergreen
Important Outdoor Classroom Health and Safety Notice Related to this Post
There are certainly a lot of options that are worthy of consideration when it comes to outdoor classrooms and outdoor learning. That said, it's very important to be aware that the health practices, regulations, protocols, guidelines and program related licensing requirements will vary from location to location, region to region and  country to country. Wherever you are located in the world, please ensure that you are aware of and following the current health requirements and best practices regarding COVID-19 safety protocols for your type of learning environment. This is essential to ensure you are offering a learning environment that is as safe as possible.