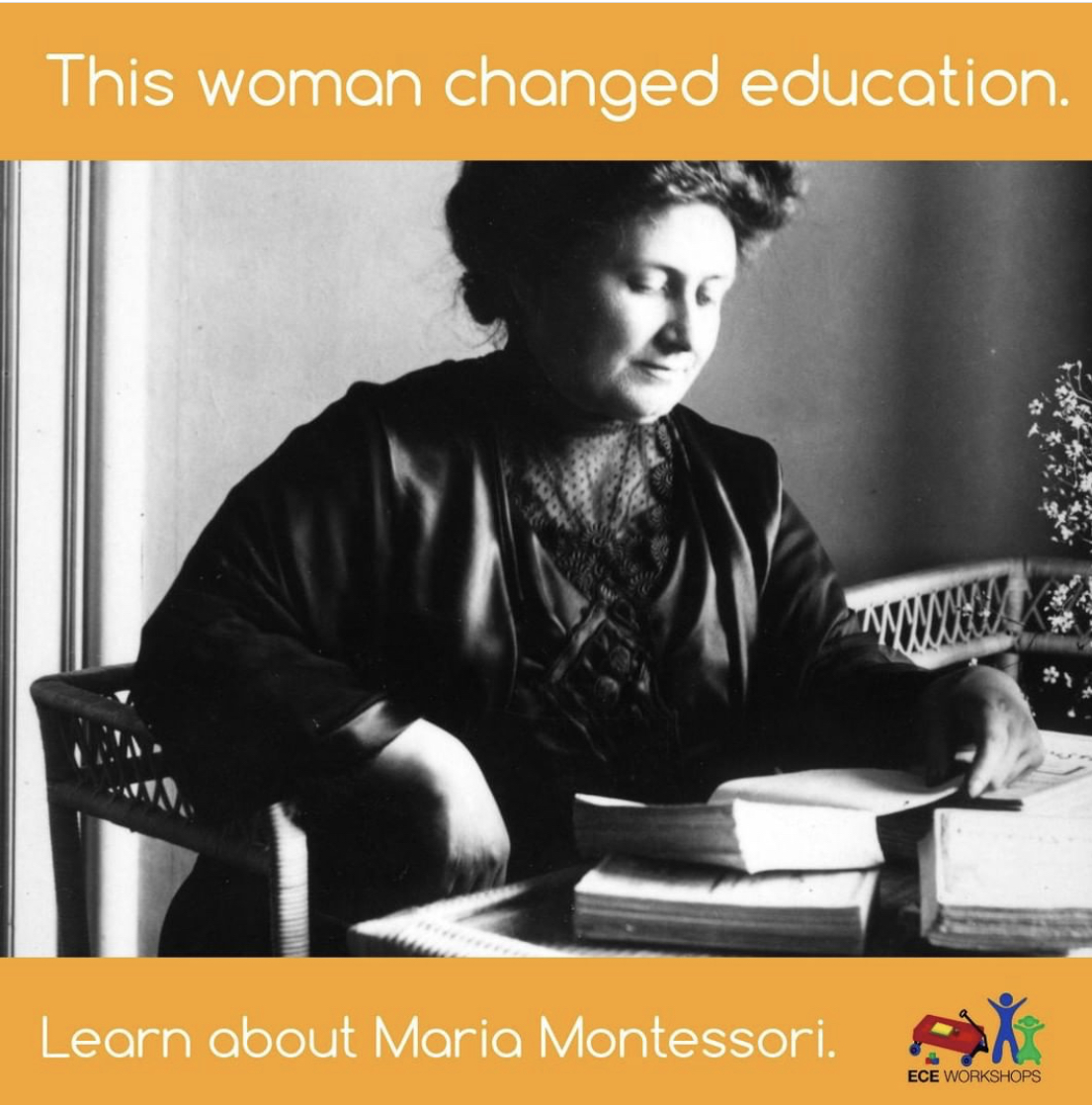 Maria Montessori is one of the most influential names in the history of early childhood education!
Maria Montessori was born August 31st, 1870 in Chiaravalle, Italy. Educated in Rome, Maria became one of Italy's first ever female physicians and graduated from the University of Rome's medical program, focussing on psychiatry. However during this time she also developed a keen interest in pedagogy, education and educational theory which would help her create an innovative way of teaching young children and would also spur her to open up the first ever Montessori school called the Casa dei Bambini or Children's House. Maria is famous for having developed a school of thought and method of teaching, named after her, whose main tenets centre around a young child's natural curiosity and inclination to learn.
This style of teaching in early childhood became known as the Montessori method and is a style of teaching that focusses on auto-education or a child's innate intrigue in self-taught learning. Within the Montessori method, children are given the space and resources to learn at their own pace and in ways which are natural and less structured. With the ability to have up to three grade levels within a single classroom, Maria Montessori incorporated this aspect of integration into the Montessori method, after making the observation that children can learn from each other and can be taught by each other just as easily as adults teach children.
Key Points About the Montessori Method
Class sizes are often large and are well organized
Montessori materials are used throughout the classroom
Classes are often calm and quiet
Classes often include mixed age groups of up to 3 grade /age levels
Montessori educators often hold a college degree and Montessori training as well as early childhood education training when they are working with young children
There is a difference between authentic Montessori and Montessori-inspired
Classes focus on a child's natural learning process and innate curiosity to educate itself
To this day Montessori schools and early childhood education centres and facilities are very popular for their childcentered approach to learning.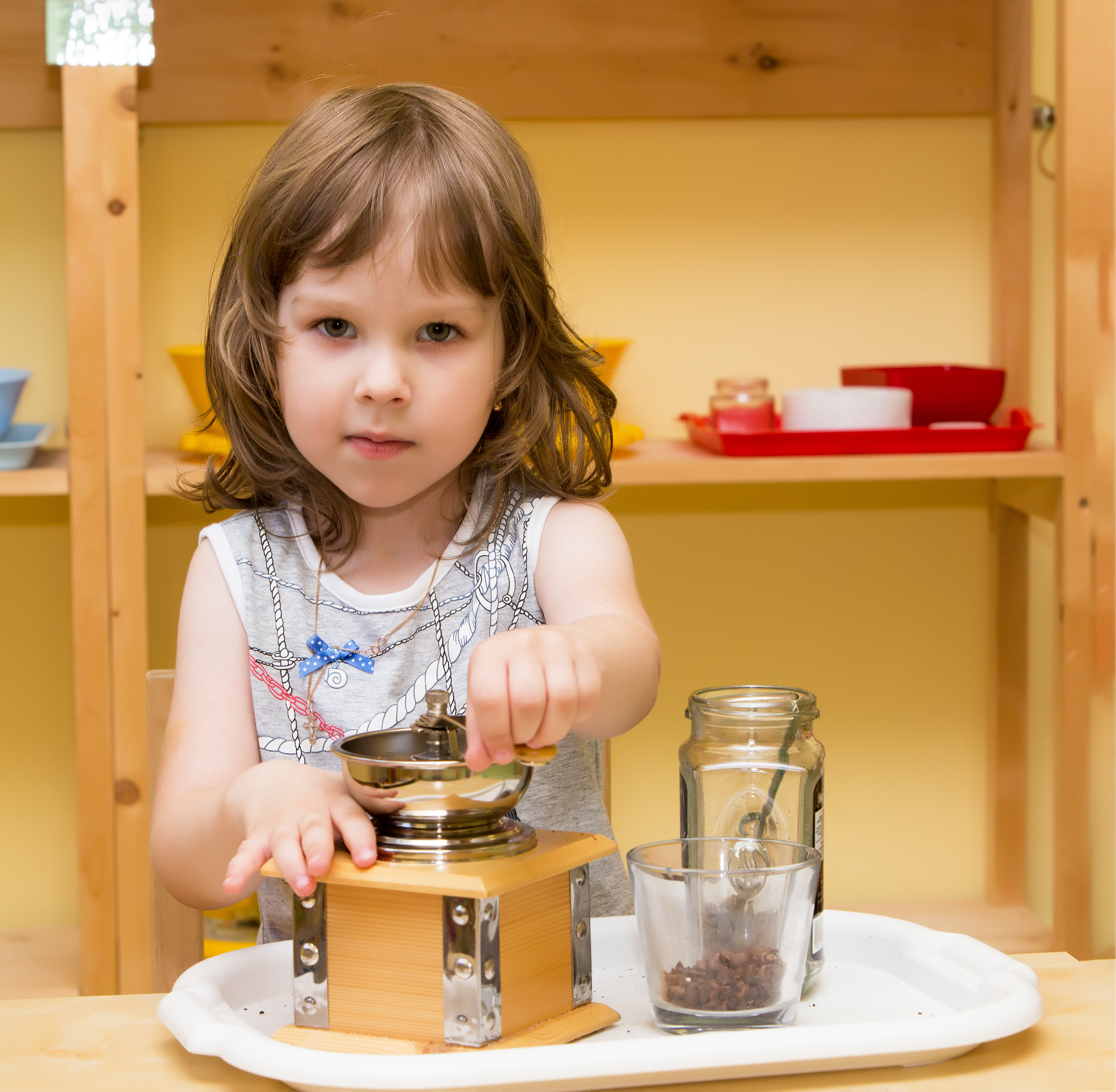 Cool Things About Montessori
The Montessori method has been in use for over a hundred years.
In 2020 it will be 150 years since the birth of Maria Montessori
Maria Montessori opened the first Montessori school called the Casa dei Bambini, or Children's House—in Rome on January 6, 1907.
There are over 22,000 Montessori schools across 110 countries around the world.
Montessori is one of the fastest growing forms of education in the world.
The effect Maria Montessori has had on and continues to have on ECE programs and schools throughout Canada and across the globe is unprecedented and growing in popularity. And although Montessori died in May 6th, 1952 she left behind a legacy so great in the field and study of ECE that the Montessori name has not only become a household name in the field of ECE, but a symbol by which many people associate good quality early childhood education.
Other Posts We Have Written About Montessori
A look at the History of the Montessori Method
What is Montessori Practical Life?
Finding The Builders Of The Future – Look In Montessori Classrooms
Click here to access several different videos on Montessori education.

Check Out Our ECE Workshops Connected to Montessori!
In our online ECE workshop called "It's not about easy–it's about following the child" has been developed by 45 Conversations to support early childhood educators in easily obtaining their professional development hours. This workshop incorporates a lot of early learning practices based on the Montessori method. For example learners will:
Understand the concept of "following the child" and how it relates to self-directed learning.
Assess their own personal beliefs and philosophies to determine how those beliefs can impact the children they care for, their team, and the environment they want to create.
Understand the benefits of supporting self-direction and independence in young children within early learning and care environments.
Identify five ways they can begin supporting self-direction and independence with the young children in their care.
Create a learning environment that puts child self-directed independence at the forefront.
You can join this workshop now and begin learning about key elements of Maria Montessori right away. Register today!
We will be releasing a new online professional development ECE Workshop very soon called: Implementing a Montessori-Inspired Approach. Check back soon for registration information.